Starbucks Enters Mobile Pay Arena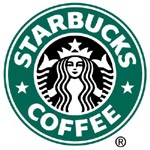 SEATTLE -- Starbucks Corp. has been on a headline making roll this year. First came news that the locally headquartered coffee retailer has redesigned its logo then came the introduction of its 31-ounce drink, the Trenta. Now, Starbucks has rolled out a mobile payment option at all its U.S. locations.
The mobile payment option launches nationwide three months after the company expanded its test markets to include New York, as CSNews Online previously reported. Other test markets included Seattle, Northern California and more than 1,000 Starbucks in U.S. Target stores.
To pay by a mobile device, customers need to download the free Starbucks Card Mobile App for select BlackBerry smartphones, iPhones or iPod touch devices. In addition to the mobile payment capability, the app allows customers to manage their Starbucks Card account, check their card balances, reload their card with any major credit card, check their My Starbucks Rewards status and find the closest Starbucks, the company explained.
"Today, one in five Starbucks transactions is made using a Starbucks Card," said Brady Brewer, vice president Starbucks Card and Brand Loyalty. "With mobile payment, the Starbucks Card platform further elevates the customer experience by delivering convenience, rewarding loyalty and continuing to build an emotional connection with our customers."
To pay with a mobile device customers scan the Starbucks Card Mobile App on-screen barcode by holding the device up to a countertop scanner. Mobile payment is built on the Starbucks Card platform, which continues to see increases in customer adoption. In 2010, customers loaded more than $1.5 billion on Starbucks Cards, a 21 percent jump from 2009, according to the company.