Starbucks Expands Mobile Payment Test to New York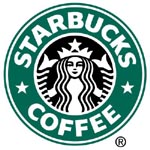 SEATTLE -- Starbucks announced the expansion of its Starbucks Card Mobile payment test to nearly 300 company-operated stores in New York City, and Nassau and Suffolk counties on Long Island, the company reported.

This builds on the successful launch of Starbucks Card Mobile App for select BlackBerry® smartphones, iPhone® and iPod® touch, and the Starbucks mobile payment test, which started in fall 2009. Now, the company is offering customers in the New York City area the ease and convenience of paying with their mobile phone.

"Mobile technology is part of our customers' daily routine and with the expansion of mobile payment in our test cities, we're seeing more and more customers using their smartphones as their mobile wallets," Brady Brewer, vice president Starbucks card and loyalty said in a released statement. "We've heard from our customers on My Starbucks Idea that they want a faster, more convenient way to pay. Now we're inviting customers in New York City and Long Island to experience mobile payment and the fastest way to pay at Starbucks. Mobile is just one of the ways we continue to innovate and enhance the experience for our customers."

In addition to the mobile payment feature, the app allows customers to manage their card account, reload their card balance directly from their smartphone with a major credit card, check their My Starbucks Rewards status, or find nearby Starbucks stores, the company reported.

With the Starbucks Card Mobile App, customers will have a barcode on their screen that they'll hold in front of a 2-D scanner on the counter to pay for their purchase.