Stewart's Ice Cream Flavors Win at World Dairy Expo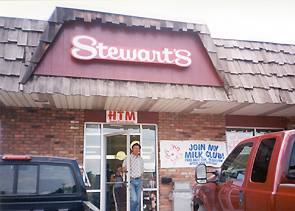 SARATOGA SPRINGS, N.Y. -- Stewart's Shops' French Vanilla and Dark Chocolate ice cream flavors were named among the best in the world at the 2010 World Dairy Expo, where the judging takes place annually in Madison, Wis. The top flavors are chosen based on flavor, body, texture, melting quality, color and appearance.

"Every day our ice cream team focuses on making a quality product for our customers," said Stewart's President Gary Dake. "Once again, their hard work has been recognized and rewarded with two flavors ranked number one in the world."

Last year, Philly Vanilla had a first-place ranking. This year, it placed second.

Stewart's Vanilla and Chocolate came in third.