Stewart's Shops Garners Multiple Workplace Awards & Ups Its ESOP Contribution
Get great content like this right in your inbox.
Subscribe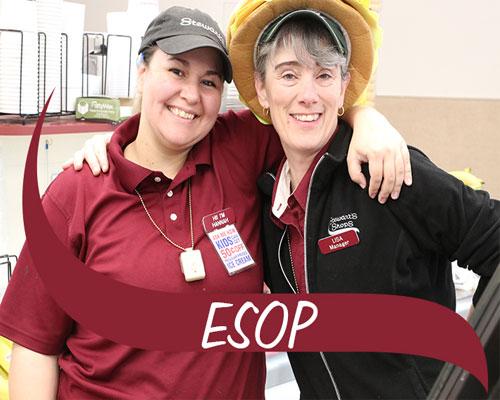 SARATOGA SPRINGS, N.Y. — Stewart's Shops is gaining attention with multiple workplace awards.
The New York-based convenience retailer was named to Times Union's 2019 Top Workplaces in the Large Employer category. The award measured qualities like company values and goals, employee engagement and growth opportunities, as well as compensation and benefits.
This is the second consecutive year that Stewart's Shops — which has surpassed 5,000 total employees — was awarded this achievement.
Stewart's Shops President Gary Dake was also recognized by Times Union with a Leadership Award in the Top Workplaces awards.
According to the news outlet, the c-store retailer's employees describe Dake as "a very caring person," "good and honest" and "having passion and knowledge for the business he is in."
When asked how Stewart's Shops corporate leaders ensure that their employees are motivated and happy, Dake told Times Union that the operator starts by "actually caring about the people we work with."
"We also believe in sharing with our co-workers, both by using the Golden Rule and not asking people to do what we wouldn't do; and financially through our ESOP (Employee Stock Ownership Plan), an incentive-based manager pay system, and a growth-sharing pool for partners (employees) at the shop level," Dake added.
Stewart's Shops ESOP also earned 13-percent growth on employees' existing balance, as long as they did not take any dividends. Great service provided by employees, increased operating profitability and changes in the federal corporate tax law are all factors playing into this double-digit growth, according to Stewart's Shops.
The c-store operator has made a $17-million company contribution to the ESOP, an increase of $6 million over the previous year.
"Stewart's employees are called 'partners,' and they really are, since they own nearly 40 percent of the company through their ESOP. It is 100 percent funded by the company for anyone working at least 1,000 hours a year. After six years in the plan, a partner's balance is usually greater than a year's pay," the company stated.
Stewart's Shops ESOP participants also receive paid maternity leave, half-priced YMCA fitness and day care memberships, as well as "Make Your Own" scholarships, which provide $300,000 per year of scholarships to partners' dependents.