Stock Market Weakness to Help Couche-Tard Takeover?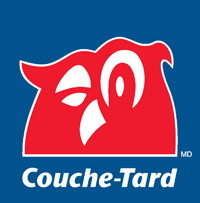 MONTREAL -- Alimentation Couche-Tard's hostile $1.9-billion bid for Casey's General Stores is looking more attractive thanks to the recent drop in the S&P 500, according to one industry analyst cited in a report by The Canadian Press.

Iowa-based Casey's General convenience store chain has argued that its suitor's $36-per-share offer was insufficient, but Martin Landry of Desjardins Securities said the 14 percent premium offered by Couche-Tard is even more attractive today because the 14-percent drop in the index since April 8, has effectively raised that premium to 28 percent.

That is closer to the 32-percent median premium paid for all-cash acquisitions of U.S. companies in transactions valued at $1 billion to $3 billion in 2009 and 2010, Landry noted. Casey's highlighted the premium gap in recommending its shareholders reject Couche-Tard's offer, according to the report.

"While we are still a long way from a completed transaction, we believe recent stock market weakness works in Couche-Tard's favor and increases the likelihood that the Casey's transaction will be completed," Landry wrote.

Couche-Tard may extend its July 9 midnight deadline for Casey's shareholders to tender their shares if they haven't secured enough of the company's stock. But if about half the shares have been tendered, Couche-Tard will likely disclose this information to "send a signal" to Casey's management and board of directors that the majority of shareholders favor the deal.

"There would therefore likely be significant pressure on Casey's management to sit down with Couche-Tard and come to an agreement," Landry said, noting Casey's still has a poison pill if the board remains opposed to the transaction.

Casey's and Couche-Tard have been in a legal tug of war since the hostile takeover bid was made public in early April, the The Canadian Press reported.