Street Corner Among Top 50 Franchises for Minorities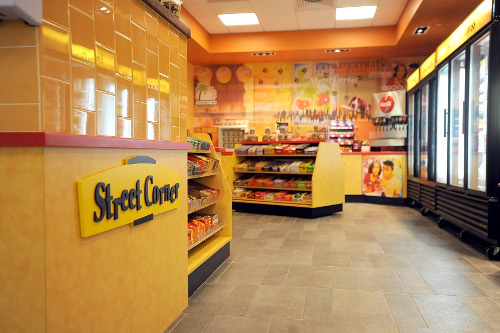 TOPEKA, Kan. -- Street Corner, the convenience store chain found in shopping malls in 19 states, once again proves popular among minority franchisees.
For the third consecutive year, USA Today named the Topeka-based retailer one of the 50 Top Franchises for Minorities. The list will appear in the Oct. 25 weekend edition, in the Franchising Today section.
"It's always great to be recognized for the opportunities Street Corner can provide to all franchise owners, but our partners in the ethnic communities have really helped build this company," said Peter LaColla, CEO of Street Corner parent McColla Enterprises. "We value the diversity of our franchisees, and what they can bring to Street Corner."
The newspaper compiles the annual list, in part, based on the percentage of franchises that are minority owned. Minorities included in the survey are African American, Asian American, Hispanic and South Indian.
Of Street Corner's 45 franchised units, a total of 33, or 73 percent, are presently minority owned. Of these, 30 are owned by Asian Americans.