Subway to Shutter 500 U.S. Locations This Year
Get great content like this right in your inbox.
Subscribe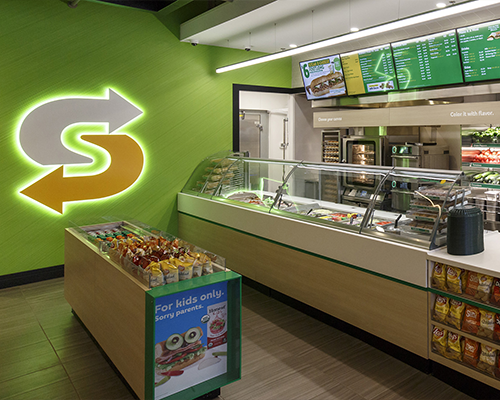 MILFORD, Conn. — Subway will close approximately 500 U.S. restaurants this year while is expands internationally.
This will bring its total domestic count to 25,908 locations, reported Bloomberg Markets.
In 2017, the sandwich chain closed even more restaurants, shuttering more than 800 locations in the United States. It also closed locations in 2016.
"We want to be sure that we have the best locations," Subway CEO Suzanne Greco said. "We focused in the past on restaurant count. We're focused now on strengthening market share."
In recent years, Subway was hurt by tough U.S. competition. Greco cited McDonald's Corp.— which saw domestic sales increase 3.4 percent in 2017 — as one factor. Convenience stores and grocery stores that are increasing their grab-and-go items are also pressuring Subway to increase its speed and convenience.
Some Subway restaurants that are not being closed will be relocated. The company is using data from SiteZeus to select better real estate.
"Store count isn't everything," Greco said. "It's about growing the business."
Initiatives to improve the business include its new Fresh Forward restaurant redesign, which debuted in September 2017, and the MyWay Rewards loyalty program, which it announced in February.
Outside the U.S., Subway plans to open more than 1,000 non-North American restaurants and is focusing on growth in countries such as the United Kingdom, Germany, South Korea, India, China and Mexico.
Upcoming changes do not include new company leadership.
"Subway is in my blood, I've been here since Day One," Greco said. "I still have some good years ahead of me."
Milford-based Subway operates more than 27,000 locations nationwide.