Sunoco Buys 25 Retail Locations from Lehigh Gas Corp.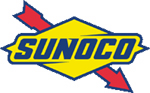 PHILADELPHIA -- Sunoco Inc. reached a definitive agreement to acquire 25 retail locations from Lehigh Gas Corp., a Bethlehem, Pa.-based distributor of petroleum products. The terms of the purchase were not disclosed, and the retail assets are located in the Buffalo, Syracuse, Albany and Rochester markets of central and northern New York, the company reported.
"The acquisition of these 25 sites shows that we are making progress in growing our retail fuels and convenience business," Lynn L. Elsenhans, Sunoco's chairman and chief executive officer said in a released statement. "We believe our brand- and logistics-led strategy will continue to generate value for shareholders."
Ten of the locations will be company operated, while direct franchise dealers will operate the remaining stations, and the sites will begin conversion to the Sunoco brand starting in April 2011.
"This purchase shows our commitment to smartly growing our retail presence in areas where we enjoy great brand recognition and have strong logistics assets," said Bob Owens, Sunoco's senior vice president of marketing. "These high-quality locations strengthen our position in upstate New York markets."