Sunoco Elects Chris C. Casciato to Board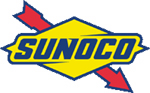 PHILADELPHIA -- Sunoco Inc. elected Chris C. Casciato to its board of directors. He is currently the managing director of Lightyear Capital LLC, a private equity investment firm.

Previously, Casciato spent more than 20 years at Goldman Sachs and Co. where he was a partner, and is also currently a director of Community & Southern Holdings and its subsidiary, Community & Southern Bank.

"We are pleased that Chris has joined Sunoco's board," Lynn L. Elsenhans, Sunoco's chairman and CEO, said in a released statement. "His experience and financial knowledge will complement that of our existing board and bring added value to our deliberations."