Sunoco to Fuel Ohio Turnpike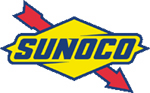 PHILADELPHIA -- Sunoco Inc. has been selected by The Ohio Turnpike Commission to operate the fuel stations at the 16 service plazas along the highway. The initial lease agreement runs from 2012 through 2016, with renewals available through 2026.
Sunoco previously operated the service plazas from 1994 through 2006.
"This agreement marks another step in smartly growing our retail presence in areas where we enjoy solid brand recognition," stated Sunoco's chairman and CEO Lynn L. Elsenhans. "We remain focused on pursuing a brand- and logistics-led strategy that delivers value to shareholders."
Combined, the service plazas currently sell approximately 35 million gallons of gasoline annually; 10 million in diesel each year; and generate nearly $2 million in store sales along the 241-mile turnpike that stretches through northern Ohio from Pennsylvania to Indiana.
In addition to selling fuel, Sunoco will operate APlus convenience stores at no fewer than four of the locations. The two westernmost plazas, Indian Meadow and Tiffin River at milepost 20.8, are currently under construction for complete redevelopment and will open in June 2011 with Sunoco APlus branded convenience stores. The remaining locations will transition to Sunoco at the start of the contract in January 2012, according to the announcement.
In June 2012, the two easternmost plazas, Mahoning Valley and Glacier Hills at milepost 237.2, will also reopen with Sunoco APlus c-stores. Redevelopment of these stores is scheduled to start in spring 2011.
"I am pleased that Sunoco will be returning to the Ohio Turnpike. With nearly 500 retail sites already in Ohio, these 16 high-quality, high-volume locations will help keep Sunoco's brand presence strong," stated Bob Owens, Sunoco's senior vice president of marketing. "In addition, this agreement further positions Sunoco as the leading transportation fuels retailer on toll roads."
Sunoco operates more than 4,800 branded retail locations that market transportation fuels and convenience store merchandise in 23 states. The network is principally supplied by Sunoco-owned refineries, with a combined crude oil processing capacity of 675,000 barrels per day.