Sunoco Improves Back Office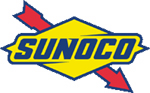 ARMONK, N.Y. -- Sunoco Inc. will use IBM to provide managed business process services and application support services. As part of the agreement, IBM will provide services to Sunoco from its global operations centers, enabling Sunoco to better manage its application enhancement, application maintenance, finance and accounting and indirect procurement processes, the company reported.

"We're pleased to partner with IBM on this initiative," said Brian MacDonald, Sunoco's chief financial officer, in a released statement. "This arrangement marks another important step in Sunoco's continued expense reduction program, which is critical to improving the company's competitiveness."

IBM and Sunoco are working together to identify and implement cost-effective solutions in corporate, marketing and refining operations functions, said Rick Rosso, vice president, IBM Managed Business Process Services.