Sunoco to Shift Focus to C-stores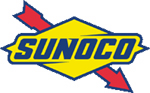 PHILADELPHIA -- Lynn L. Elsenhans, Sunoco's chief executive officer, told analysts last week she wanted to expand the company's profitable retail business by ramping up its convenience store offerings, according to a report on Philly.com.

"An area of opportunity for us to unlock even more value out of our real estate is by changing our mind-set from a fuels retailer that also sells some convenience items, to a convenience retailer that retails fuels," Elsenhans said at the Barclays Capital CEO Energy Power Conference last Wednesday in New York, according to the report.

"We do a good job of retailing fuels and believe we can up our game in convenience retailing," she added.

Elsenhans outlined a vision for the company after next year's planned divestiture of SunCoke Energy Inc., which manufactures coke used in steelmaking.

She said the company's focus would be on becoming the "premiere fuel supplier" in its markets and on using a "brand-led strategy" to pull greater volumes through Sunoco's retail outlets and its extensive pipeline and terminal network.

Sunoco's strategy may result in bigger stores with more choices, or simply more outlets. "Eventually, we want to fill our entire footprint from Maine to Florida," said Thomas P. Golembeski, company spokesman.