Sunoco's Lynn Elsenhans Named Outstanding Businesswoman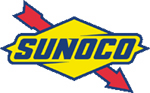 PHILADELPHIA -- Congratulations to Sunoco Inc.'s chairman, chief executive officer and president Lynn L. Elsenhans as she was recently named the winner of the 2011 Paradigm Award, Philly.com reported.
The award, which recognized Elsenhans as an outstanding businesswoman in the region, was issued by the Greater Philadelphia Chamber of Commerce. Elsenhans joined the Philly refinery in August 2008 and also serves as the chairman and chief executive of Sunoco Partners LLC.
Elsenhans will be presented with the award on March 17, 2011 at a luncheon at the Philadelphia Marriott Downtown. According to the Web site, Elsenhans will designate $25,000 in charitable gifts provided with support from Ernst & Young.