Supplier Spotlights: GasBuddy, Anheuser-Busch & Growth Energy
Get great content like this right in your inbox.
Subscribe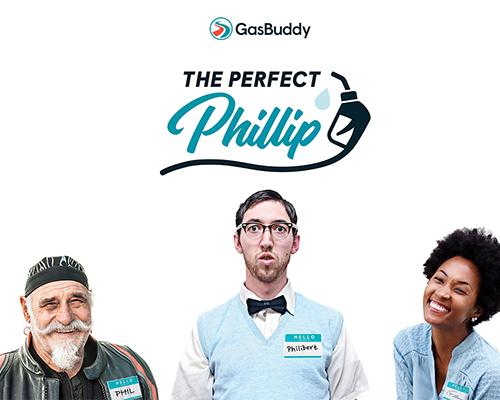 NATIONAL REPORT — While it's important for convenience store retailers to market themselves, new products, services, promotions and other initiatives by c-store suppliers are a major part of capturing consumer interest. Convenience Store News will regularly highlight such efforts in this roundup.
Here are the latest supplier spotlights:
Alliance Foods
Alliance Foods, provider of of consumer product sales, packaging and supply chain services to CPG manufacturers, acquired Proactive Sales & Marketing (PSM), a retail food brokerage firm with 112 years of history that serves the key markets of Chicago and Milwaukee, with customers throughout the upper Midwest.
"We are very excited to add a first-class company with a long tradition of excellence to Alliance's broker business platform," said Sal Stazzone, President and CEO of Alliance Foods. "PSM's longstanding presence and deep customer relationships are key factors of consideration when Alliance selects companies for acquisition. Together, our two companies have more than 200 years of presence and experience in the food broker business serving manufacturer vendors and retail customers."
The acquisition aligns with Alliance's strategic plan for continued expansion of its broker business.
"This is a true win-win for both companies," said Stephen Diebold, president and CEO of PSM. "We're looking forward to bringing valuable new sales opportunities to our manufacturer vendors through Alliance's strong retail relationships, as well as to offering Alliance's broad product portfolio to our retail customers."
Anheuser-Busch InBev
The Reusable Packaging Association (RPA) honored Anheuser-Busch InBev (A-B) with a 2018 Excellence in Reusable Packaging award. The brewer won for its design and implementation of a comprehensive maintenance, reusable pallet and logistics system that significantly reduced waste, increased reusable packaging lifespan and reduced CO2 impact by 30 percent.
"Participation in this annual award program continues to grow," said Tim Debus, president and CEO of the RPA. "The innovation reflected in all the entries was outstanding and the field was very competitive. This year, two applications received the highest marks during the judging process, and we are pleased to announce that both Anheuser-Busch InBev and DS Smith Plastics have received the award for 2018."
As a result of A-B's new system, brewery efficiency increased 8 percent; transportation of rejected/returned kegs was eliminated; finished goods transportation costs were reduced by 54 percent; and CO2 impact decreased by 30 percent.
"As the world's largest brewer, Anheuser-Busch InBev is constantly working toward the highest level of quality and service to our customers, while doing so in the most efficient and cost-conscious manner possible," commented Andrae Kirkland, who manages returnable packing materials for Anheuser-Busch InBev's North American Zone.
"This process change allowed us to more effectively manage a specific flow for our keg float and has impacted other areas of our supply chain as well. Innovative process implementations such as this will be key as we continue striving toward our 2025 Sustainability Goals. We are honored to be recognized by the Reusable Packaging Association for this initiative," he added.
DRB Holdings
DRB Holdings LLC, provider of technology-enabled devices and software solutions to the car wash industry, acquired the assets and intellectual properties of Sage Microsystems Inc. This includes Sage's flagship QuickTouch and NexGen product lines, which offer comprehensive point of sale and workflow-enabling software to the quick lube industry.
"Bob and Joan Sampson have built a great team and an amazing product," said Dan Pittman, CEO of DRB. "We are truly excited to welcome the team into the DRB Systems family. We pride ourselves in best-of-breed applications and support for our segments — this partnership gives us a great position in the lube and light repair space."
Bob Sampson, CEO of Sage, called the unified solution of the two brands "powerful."
"DRB's top priority is the success of our customers, and this investment represents our intention to ensure we provide access to the most comprehensive set of leading technology to the industry," Pittman added. "We look forward to working with Bob and his team, and we are excited for what this partnership will do for our customers."
GasBuddy
In service of its goal of perfecting the fill-up, GasBuddy honored those who live, breathe and embody the fill-up by celebrating people named Phillip until the end of the year.
"It's about time the name Phillip gets the recognition it deserves," said GasBuddy employee Philip Corson. "Every day in the office I hear 'fill-up this' and 'fill-up that'. It's distracting, confusing and leaves me feeling...empty."
To kick off the celebration, GasBuddy attempted to break the record for the largest gathering of Phillips getting fill-ups on Sept. 20 at a Los Angeles Chevron gas station.
Other Phillip celebrations include monthly gas giveaways to people of any name who visit www.gasbuddy.com/perfectphillip and enter to win, as well as sharing #PerfectPhillip stories on Instagram for a chance to win a perfect fill-up for drivers and their Phils.
Goya Foods
Goya Foods, the largest Hispanic owned food company in the United States, held the multicultural food and beverage trade show, "Goya Global - A Fusion of Cultures," on Oct. 2-5 in Teaneck, N.J.
"We're excited to open our doors to our Global Tradeshow so that new and current buyers from large scale supermarkets to specialty stores can experience; Goya's extensive portfolio of products both local and from around the globe, new products designed to match consumer trends, as well as gain a deeper understanding of the unique market dynamics within a multicultural market," said Joe Perez, senior vice president of Goya Foods. "Our sales team has the expertise and knowledge of customer and consumer needs, and we're prepared to help our customers increase sales and profitability."
As the most comprehensive global food and beverage trade show in the Northeast area, Goya Global attracts more than 400 food and beverage industry buyers and professionals from supermarkets, specialty stores, wholesale food stores and restaurants, the company said.
Trade show events included educational seminars on trends in sales, products, consumer spending and more; cooking demonstrations with Goya Chef Fernando Desa; presentations with Goya Nutritionist and Food Scientist Meriterese Racanelli; and other opportunities.
Growth Energy
Growth Energy launched a new consumer-facing website for Unleaded 88 fuel at Unl88.com. Unleaded 88 is the unified brand identity for E15.
The site was designed to be an easy-to-navigate hub for consumers looking for more information on Unleaded 88 and its' benefits. Born out of a request from convenience store retailers for a unified brand identity for E15, Unleaded 88 has made its debut across the country and will be the consistent labeling at more than 80 percent of today's E15 stations, Growth Energy stated.
"We are thrilled for Unl88.com to help boost the already successful reputation of E15 and give American drivers more confidence in their fuel choice," said Growth Energy Vice President of Market Development Mike O'Brien. "The website is designed to highlight the benefits of this biofuel blend in a clear, concise way to better communicate Unleaded 88's engine smart and earth kind attributes. Unifying the identity of E15 under Unleaded 88 provides a consistent and recognizable fuel brand and by the end of the 2018, consumers will be able to find Unleaded 88 labeled pumps at supporting retail locations across the nation, whether they're filling up at a station in Minnesota or Pennsylvania."
New ThermoServ
New ThermoServ Ltd., provider of domestically manufactured, innovative drinkware and dinnerware, is rebranding as NTL. The new company is shifting its organizational strategy to reflect a corporate identity separate from their portfolio of product brands that includes ThermoServ, Prolon, MakIt and Capitol Cups.
The change also represents the evolution of the company as it develops under new management, according to the announcement.
"We are very excited to rebrand as NTL and create a clear and united entity to house our portfolio of unique brands," said Tom Neth, president of NTL. "In many ways, we are an entirely different company today than in the past, and this shift will enable us to more clearly define and focus our organizational goals, as well as our product portfolio, pricing, marketing message and value proposition for each of the markets we serve."
Royal Buying Group
Royal Buying Group Club Services (RBG) will hold its annual Independent C-Store Expo on March 14, 2019, at the Burr Ridge Marriott in Burr Ridge, Ill.
"Independent retailers are not only the fastest growing segment in the convenience store industry, but also the most challenging to get in front of," said Jerry Kaforski, manager of vendor services for RBG. "Participating vendors and distributors have an opportunity to network and showcase their products in front of key single site decision makers in an intimate setting."
The Independent C-Store Expo is exclusively targeted to independent single-site, multi-site and wholesale jobbers representing all brands of petroleum c-store locations. It is free for retailers to attend and includes education sessions, a new product gallery, networking opportunities and more.
Spangler Candy
Spangler Candy Co. revealed itself as the mystery buyer of the New England Confectionery Co. (Necco), which owns Necco wafers and Sweethearts candies. Necco was bought out of bankruptcy by an investment group in July before being quickly sold to a then-unidentified third company, which then closed Necco.
Spangler had been the winning bidder Necco at $18.8 million in May, but backed out after accusing it of failing to meet requisite sales conditions. It purchased NEC from second-place bidder Round Tree Investments for a reported $17.3 million.
Kirk Vashaw, CEO of Spangler, noted that the company faces many manufacturing challenges before it can restart Necco, but it hopes to bring Sweethearts back next year ahead of the 2020 Valentine's Day season.
Stoker's
Moist snuff and chewing tobacco brand Stoker's kicked off its World's Largest Tub Tour in Benton, N.C.; Giddings, Texas; and Gainesville, Fla. As part of the World's Largest Tub Tour and Sweepstakes, Stoker's is building a 22-foot-tall World's Largest Stoker's Moist Snuff Tub.
Three six-foot replicas of the tub will tour the Southeast and southwestern United States, during which time fans can guess how many cans of Stoker's Moist Snuff will fit inside the largest tub. The tour will make more than 50 stops.
Tour stop attendees will have the opportunity to win prizes and take advantage of product promotions.
Five grand prize winners will receive an all-expenses paid trip to experience Nashville's most legendary music festival with Bobby Stoker himself. Twenty weekly winners will receive a limited edition Mudjug Roadie.
Titan Cloud Software
Titan, a software-as-a-service and Internet of Things company, is partnering with investment firm M33 Growth to accelerate the expansion of Titan's downstream oil and gas industry solutions for fuel retailers, fleet operators, environmental firms and Petroleum Equipment Institute (PEI) service providers, distributors and manufacturers.
"We have changed the way downstream does business," said David Freese, CEO of Titan Cloud Software. "Our passion for innovation and repeated delivery of strong return on software investment has earned us the trust of a blue-chip customer base of leading enterprise players including 10 of the top 20 convenience store chains and 5 of the top 6 rental fleets, as well as leading PEI service providers and equipment OEMs.
"At Titan, we don't take our responsibility to provide continual innovation and value lightly and are always striving to take our products, platform and customer service to the next level," he added. "We have joined forces with M33 Growth so we can tap into their financial and strategic resources to expand our growth exponentially."
M33 Growth's mission is to partner with bootstrapped, high-growth companies located outside traditional startup hubs who have built industry-leading products, according to the company.
Uberall
Location marketing solutions provider Uberall Inc. acquired Navads, which lists location data management for agencies that serve enterprise and SMB brands and whose global customers include Shell, BP and McDonald's. The deal makes Uberall one of the world's largest location marketing platforms, supporting nearly 700,000 locations for more than 1,500 customers, according to the company.
"We've known Navads, and especially the executive team, for a long time. Their customer base, knowledge and network in the global mapping industry will greatly contribute to the impact Uberall has on local businesses," said Florian Huebner, Co-CEO of Uberall. "In partnering with them, we manifest our position as a global leader for local marketing and emphasize our presence in the U.S., where Navads has seen considerable growth. We are excited to be building on their focus on supporting the developments in autonomous driving, augmented reality and voice search and to introducing their clients to Uberall."
Navads ensures that business listings are optimized throughout the entire local search ecosystem, specializing in mobile navigation, autonomous vehicles and voice search.
"We are excited to join the Uberall team," said Lex ten Veen, CEO of Navads. "Navads, as a location technology company, has created a unique position in the global market for local search. The integration will result in greater value to our customers, partners, and the industry, and forms one of the largest location marketing platforms in the world."
Utz Quality Foods
Utz Quality Foods LLC formed a new sponsorship agreement with The Pennsylvania State University in support of Penn State Athletics. Starting with the 2018 fall football season, Utz will access a range of media and stadium assets across multiple sports along with co-branded, collectable snack food packages.
"As a proud Nittany Lion alum working with numerous other alumni here at Utz, we are extremely proud to become a partner of Penn State Athletics; it's a winning combination," said Mark Schreiber, executive vice president and Chief Customer Officer at Utz Quality Foods LLC. "Given our long-standing roots in Pennsylvania, Utz snacks go hand-in-hand with Penn State sporting events, tailgates, and related family gatherings. Fans are going to love our new co-branded and collectible Utz/Penn State potato chip and pretzels packages."
The sponsorship provides Utz with a range of multi-media and promotional assets, such as radio and social media advertising in addition to Beaver Stadium LEDs and signage. Utz and Penn State themed retail displays will also be available.