Supplier Spotlights: Heineken USA, Mars & Reynolds American
Get great content like this right in your inbox.
Subscribe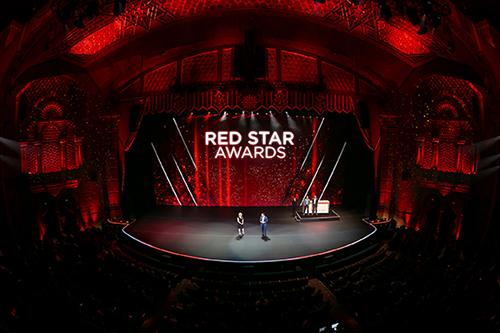 NATIONAL REPORT — While it's important for convenience store retailers to market themselves, new products, services, promotions and other initiatives by c-store suppliers are a major part of capturing consumer interest. Convenience Store News will regularly highlight such efforts in this roundup.
Here are the latest supplier spotlights:
Campbell Soup Co.
Campbell Soup filed definitive proxy materials, including its definitive proxy statement and GOLD proxy card, with the U.S. Securities and Exchange Commission in connection with Campbell's 2018 Annual Meeting of Shareholders scheduled for Nov. 29.
In addition to filing these proxy materials, Campbell sent a letter to its shareholders. In the letter, the company:
Summarized the results of its comprehensive board-led strategy and portfolio review and the significant actions that are underway to focus Campbell's portfolio, improve performance and maximize shareholder value;

Highlighted the strength and experience of its directors and why it has the right board to lead Campbell going forward;

Highlighted the strength of its new management team; and

Discussed why Third Point's actions are not in shareholders' best interests and its proposed nominees lack the required skills and expertise to oversee a public company like Campbell and its iconic brands.
Campbell strongly recommended that shareholders vote to support the current Campbell board of directors with a vote on the GOLD proxy card.
ConvenienceWorks by Hussmann
ConvenienceWorks by Hussmann, a Panasonic company, opened its new e-commerce store through the Convenience-Works.com website. The new store will offer a select number of self-contained merchandisers, both refrigerated and frozen.
"We took a look at some innovative ways to make it easier to do business with us and the e-commerce solution was the answer," said Susan Brewster, small format channel manager. "The merchandisers that are available online can be ordered, delivered, set up and ready to go. We have a comprehensive line-up of merchandisers available and will be looking adding more products in the future."
The site has an assortment of top selling, self-contained merchandisers to support the growth of foodservice in small format. They include multi-decks, islands and reach-ins. he move to e-commerce follows directly in line with the Company's promise to continuously provide the most customer-focused solutions in the food retailing industry, according to the company.
"The trends in purchasing are moving more and more into the online area. It is becoming second nature for consumers to buy items on the Internet and now companies are less hesitant to do business in that manner as well. This is definitely a nice win for our customers who would like to utilize the platform," said Aaron Harrington, vice president of small format.
Essentia Water
Essentia won Best Functional Water and Best Marketing or Social Media Campaign for its Overachieving H2O marketing campaign at the 2018 Global Bottled Water Awards. The winners were announced at a gala dinner in conjunction with the 15th Global Bottled Water Congress, which took place from Oct. 22–24 in Evian, France.
The 2018 Global Bottled Water Awards, which are organized by global food and drink experts Zenith Global, are designed to celebrate excellence and innovation across every category of the packaged water industry. They are open to innovators and entrepreneurs as well as established brands from around the globe.
"This week's experience at Global Bottled Water Congress clearly showcased the staggering amount of innovation and growth taking place in the bottled water industry, and it is extremely humbling to be recognized as a leader within this category," said Essentia founder and CEO Ken Uptain. "While we recognize that there is still much work to do, I applaud our entire team for their unwavering focus and dedication to building Essentia to what it is today. This simply would not be possible without each and every one of them."
Heineken USA
Heineken USA awarded Admiral Beverage Corp. of New Mexico the Red Star award for its effort in driving the success of the Heineken USA portfolio in 2017. The award was presented at the company's annual National Distributor Conference, Oct. 10-11 in Atlanta.
The Red Star program honors the balanced efforts by distributors against the drivers of Heineken USA volume, distribution and display execution. Distributors across the U.S. compete against peers of similar size and geography, and the award is given to the distributor partners who go above and beyond the average market results.
Four region groups are divided into four regional tiers defined by total Heineken USA volume. A winner is selected in each region, at each tier, resulting in 16 regional winners and one overall winner.
"Each year, we present the Red Star award to honor a distributor partner who delivers the highest level of support to the performance of the Heineken USA portfolio," said Brian Citron, West Region VP at Heineken USA. "From brand-building investments to incremental work both on-and off-premise, our partners' efforts are essential in driving success. In 2017 Admiral Beverage showed that consistency and commitment can lead to superior performance. The results for both parties have been tremendous."
Heineken also announced the 2018 winners of the 1864 Awards honoring distributors who share the beer company's commitment to "Build a Better World" through responsibility and sustainability. Crescent Crown in Arizona and Fahr Beverage in Iowa took home the honors presented at Heineken USA's annual distributor conference in Atlanta Oct. 10-11.
In the larger-volume distributor category, Crescent Crown Distributing offered employee safe rides and support for over 150 community and charitable events last year and implemented a creative and collaborative recycling program that encouraged key account participation. In the smaller-volume category, Fahr Beverage supported designated drivers, offered a "no questions asked" policy for employee safe rides, and helped accounts navigate the complex world of state IDs to reduce underage drinking. On the environmental side, it installed solar panels, switched to LEDs, and focused on reducing idling to save electricity, fuel and CO2.
Lil' Drug Store Products
Lil' Drug Store Products Inc. awarded Matrix Brokerage the Broker of the Year. The North Carolina-based broker was selected for achieving outstanding sales results made possible by its great customer relationships with convenience channel wholesalers and retailers.
Matrix also excelled at supporting new product launches by successfully gaining distribution for items such as the Lil' Drug Store Products Value Line of private label health and beauty care items, the company said.
"We are proud and honored to have a great partner like Matrix Brokerage representing our company," said Paul Rossberger, vice president of sales at Lil' Drug Store Products. "They are second to none at launching new products while growing our core business in the convenience channel. Matrix has proactively shared creative growth ideas and works diligently to make Lil' Drug Store a top priority in every opportunity possible."
Matrix Brokerage manages the Southern region of the United States, including full market coverage of Virginia, Tennessee, Georgia and the Carolinas.
Mars Inc.
Mars Wrigley Confectionery launched a new plan to overhaul its cocoa supply chain, titled Cocoa for Generations. The plan places the interest of the smallholder farmer at its center, helps to safeguard children and forests, and creates a pathway for cocoa farmers and cocoa-growing communities to thrive, according to the company.
Cocoa for Generations is backed by an investment of $1 billion over 10 years and is incremental to the Sustainable in a Generation Plan investment Mars announced in 2017.
"For nearly 40 years we've been working to achieve sustainable cocoa production," said John Ament, global vice president – cocoa, Mars Wrigley Confectionery. "While we've made progress, including reaching nearly 180,000 farmers with sustainability certification, we are impatient with our pace of progress and of the cocoa sector overall. We don't have all the answers but our first step is to put the farmer at the center of our ambitions and actions. We plan to inspire others and work together to ensure Cocoa for Generations."
The plan consists of two pillars:
Responsible Cocoa Today — Mars seeks to have 100 percent of its cocoa from the Responsible Cocoa program responsibly sourced globally and traceable by 2025. Responsible Cocoa includes having systems in place to address deforestation, child labor and higher incomes for farmers.
Sustainable Cocoa Tomorrow — Mars hopes to demonstrate that a step-change in farmer income and livelihoods is possible. By partnering with an initial global group of 75,000 cocoa farming families and cocoa suppliers, Mars plans to test ways to increase productivity, income, resilience, and overall sustainability through crop and income diversification, gender programs, village and savings and loan models and farm development plans.
PepsiCo Inc.
MTN DEW ICE is celebrating the start of the 2018-19 NBA season by bringing fans "Closer Than Courtside" through one-of-a-kind experiences and access to their favorite hoops icons at tip-off and throughout the 2018-19 NBA season.
The brand is welcoming some of the biggest names in the 2018 NBA rookie class to the DEW roster of athletes, and will bolster its roster by celebrating the first female basketball player to join the squad: reigning WNBA Rookie of the Year A'ja Wilson.
Together, the DEW lineup will engage in national and local marketing initiatives, ranging from in-store and event activations to digital and social media campaigns, as well as and a new TV commercial featuring a superstar from the DEW roster.
"This year, DEW has made some incredible additions to an already awesome roster of basketball stars — and we're especially stoked to welcome our first WNBA player to the family," said Erin Chin, senior director, marketing, Mountain Dew. "What we love the most about DEW athletes is that they are at the top of their games on the court, but they're also pushing boundaries and making waves off the court."
The company also announced MTN DEW ICE as the new lead soft drink of the NBA, along with the limited-time MTN DEW ICE Cherry.
Reynolds American
Reynolds American Inc. launched a comprehensive parental leave policy that offers 16 weeks of fully paid leave for employees who are new mothers or fathers.
New parents will also have the ability to take up to eight months of a flexible work arrangement.