Swisher Entering Premium Cigar Market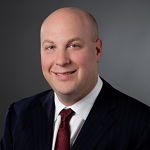 Alex Goldman
JACKSONVILLE, Fla. -- Swisher International is entering the premium cigar market with the launch of its new Royal Gold Cigars division. The tobacco company has tapped cigar industry veteran Alex Goldman to lead the division, which was specifically created to build upon his experience.
"Alex's leadership of House of Oxford/Mom's Cigars as its owner and president for the past 20 years positions him perfectly to develop and market our new premium cigar lineup," said Peter Ghiloni, president of Swisher International.
Goldman will lead Royal Gold Cigars in developing and introducing various lines to compete with key players in the premium cigar market. Test marketing of the new product lineup is planned for April, with a national launch slated for the International Premium Cigar & Pipe Retailers Association (IPCPR) Annual Convention & International Trade Show in July in Las Vegas.
"As a fourth-generation tobacconist, I have cemented relationships that will enable Royal Gold Cigars to develop, source and market an array of premium products that customers will enjoy at competitive price points," Goldman explained. "Operating as a division of Swisher International gives Royal Gold Cigars the opportunity to tap into Swisher's leadership and leverage its resources, while maintaining an independent business model."
Jacksonville, Fla.-based Swisher International has manufactured tobacco products since 1861 and ships more than one billion cigars a year to more than 60 countries.
"This is an exciting new chapter for Swisher International [that] aligns with our growth plans in several key areas of the overall tobacco market," Ghiloni concluded.