TA Truck Service Moves Into New Call Facility
Get great content like this right in your inbox.
Subscribe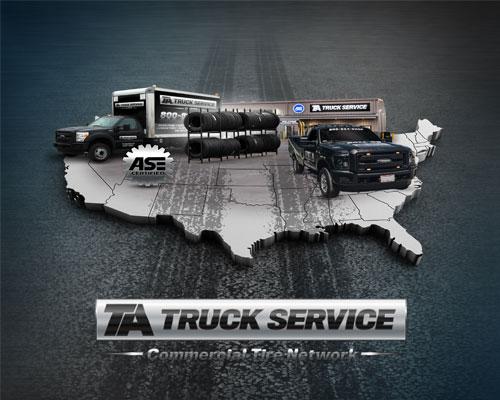 WESTLAKE, Ohio — TravelCenters of America LLC's (TA) Truck Service National Call Center is on the move.
Under the leadership of TA Vice President Sandra Sanford, the travel center operator moved the Truck Service's RoadSquad and customer service teams into a 32,000-square-foot call center in Westlake, where the unit is equipped with larger work places, an expansive training room and the latest in call center technology.
The move will enable the RoadSquad team to expand its customer base and provide breakdown and call center services for additional fleets across the country, the company stated.
"Our new space gives us the tools we need for expanding TA Truck Service's RoadSquad emergency breakdown service, and we are already seeing improvements in speed of service and the new customer on-boarding process," said Tom O'Brien, TA president and CEO. "Trucking companies often find that outsourcing the breakdown response process to RoadSquad, from breakdown call to back-on-the-road, provides not only more up-time for their vehicles, but also frees them to focus more on their core business.
"The new space and additional resources allow our team, led by 14-year TA veteran Sandra Sanford to better serve our professional drivers and to get them back on the road quickly and safely. Whether the call is for a simple out-of-fuel, a tire, or more complex issues, our highly-trained technicians provide more services than most alternatives," he added.
A division of TravelCenters of America, the TA Truck Service network includes: 244 truck service facilities; 1,090 repair bays; nearly 3,000 technicians; a fleet of more than 600 RoadSquad service trucks; more than 2,000 third-party provider service trucks; and more than 100 OnSite mobile maintenance vehicles.
Westlake-based TravelCenters of America operates under the TravelCenters of America, TA, Petro Stopping Centers and Petro brand names in 43 states, as well as the Minit Mart c-store brand name in 11 states.