07/31/2018
Tackling Tobacco: July 2018 Legislative & Regulatory Roundup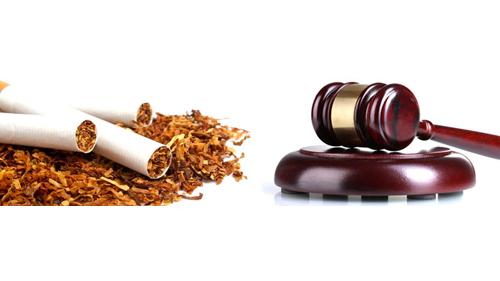 NATIONAL REPORT — Tobacco legislation and regulation is constantly under review at the local, state and federal levels. In this monthly roundup, Convenience Store News highlights the latest proposals and approved changes happening across the United States.
CALIFORNIA
Richmond — On July 10, the Richmond City Council unanimously approved a ban on the sale of menthol and flavored tobacco products in the city limits. Other approved amendments to the tobacco retailer license ordinance include a minimum pack size for little cigars, and a ban on tobacco retailers within 1,000 feet of parks, schools, playgrounds and libraries with a grandfather clause for existing businesses. The council set a nine-month compliance period for the amended measure.
FLORIDA
Callaway — Local lawmakers are considering banning the merchandising of electronic cigarettes and vapor products in open display cases unless they are located in a restricted area. The city already prohibits placing tobacco products in open display cases, bit the ordinance does not include e-cigarettes.
MAINE
Augusta — Maine became the fifth state to bring Tobacco 21 statewide. The new law went in effect on July 1. The legislation includes a grandfather clause for consumers who reached the age of 18 before the implementation date.
MASSACHUSETTS
Springfield — The Springfield City Council is considering expanding the city's ban on smoking tobacco in public spaces to include electronic cigarettes and vapor products. If enacted, fines would be in line with those for smoking cigarettes: $100 for the first offense, $200 for the second offense, and $300 for the third offense.
MINNESOTA
Plymouth — A local ordinance raising the legal minimum age to buy tobacco products to 21 went into effect July 1. The city council approved the measure 5-2 in November. The Plymouth Police Department will enforce the change through compliance checks.
West St. Paul — The West St. Paul City Council held a first reading of an ordinance prohibiting the sale of tobacco products to anyone under 21. To date 11 cities in Minnesota have increased the legal minimum age to buy tobacco products to 21. The council will hold a second reading of the ordinance on Aug. 13.
NEW JERSEY
Livingston — In a 3-1 vote, the Livingston Township Council approved an ordinance banning vape shops or any establishment that primarily sells electronic devices, liquid nicotine or vapor products in the township's retail commercial zones.
NEW YORK
New City — The legal minimum age to buy tobacco products in Rockland County jumped to 21 on July 17. Retailers who violate the new law face a civil penalty of up to $2,000 per day per violation in accordance with the Rockland County Sanitary Code. Enforcement of the law falls to the Rockland County Health Department.