Taking Foodservice & Beverages to the Next Level
Get great content like this right in your inbox.
Subscribe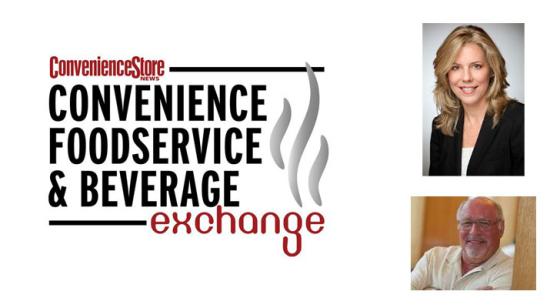 ROSEMONT, Ill. – Would you like to know what's driving convenience store food and beverage purchases? How to attract the next wave of consumers to your stores? What c-stores should do to win in the face of new competition for foodservice and beverage market share? 
Maybe how a convenience store can capitalize on health and wellness trends? What insights can c-stores learn from successful on-premise food and beverage operations?
And, how to use strategic thinking to navigate health, consumer, beverage, food and flavor trends for long-term success?
Those are the questions that will be addressed and answered in general sessions at this year's Convenience Store News Convenience Foodservice & Beverage Exchange (CFBE), being held Sept. 12-13 at the Donald E. Stephens Conference Center & Ballroom in the Chicago area. 
CFBE is the only conference and networking event that focuses solely on the foodservice and beverage categories at convenience stores.
In addition to those general sessions on the overall push to grow food and beverage sales at c-stores, CFBE will feature two separate concurrent educational tracks, one focused specifically on foodservice and the other on the beverage categories, including soft drinks, beer, bottled water, and hot and cold dispensed beverages.
Speakers at this year's CFBE include:
Amanda Topper and Caleb Bryant, Mintel
Josh Halpern, Anheuser-Busch InBev
Erin Murray, Datassential
Bonnie Herzog, Wells Fargo Securities
Tom Cook, King-Casey
Andy Baran, Nestle Waters 
Rajeev Sharma, VideoMining
Mark Hardy, InContext Solutions
Eric Dzwonczyk, Alix Partners
Carl Elliott, III, Nielsen Convenience Channel
Matt Schiering, Sani Professional
Jerry Weiner, formerly of Rutter's and now independent consultant
Larry Miller, Miller Management Co.
Tim Powell, Q1 Productions
Suzy Badaracco, Culinary Tides
Kent Cunningham and Jean Termiello, Glanbia Performance Nutrition.
For the full agenda, click here.
CFBE promises to provide a forum for retailers and their suppliers and distributor partners to exchange actionable information, insights and data that will lead to increased sales and shopper engagement.
Click here for a recap of last year's inaugural event. 
For more information on the 2017 Convenience Foodservice & Beverage Exchange or to request an invitation, contact Convenience Store News Editorial Director Don Longo at [email protected] Travel assistance is available for qualified retailers.
Sponsorships are also available for this exclusive, exciting event. For more information on sponsorships, contact Brand Director Ron Lowy at [email protected] or (330) 840-9557.