The Tech Trends You Should Be Watching This Year
Get great content like this right in your inbox.
Subscribe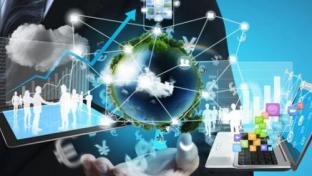 ADDISON, Texas — The convenience store industry, like every industry, is destined for change thanks to technology and its never-ending stream of innovation. 
In its new 2018 Tech Trends Report: Technology in Convenience, Koupon Media identified which kinds of technology will have the largest impact on the c-store industry this year.  
The supplier's report pinpointed:  
Digital Marketing InnoVations
The most popular digital marketing initiatives among c-store shoppers are mobile loyalty program rewards, and mobile coupons received while in-store and prior to arrival.
In-store kiosks and mobile payments are also popular, followed by in-store digital displays and digital menuboards.
More c-stores are launching loyalty programs to deliver the personalized experience consumers now expect. Mobile offers serve to help retailers draw consumers who otherwise rely on ecommerce to fulfill their shopping needs into their stores. And while digital signage has been around for some time, c-stores are finding themselves relying on it more than ever in an effort to engage customers. 
C-stores are expected to survive the "ecommerce takeover" better than other retail channels, including supermarkets, thanks in large part to consumer packaged goods (CPG) promotions. CPG products, including tobacco, packaged beverages, snacks and candy, still make up a large majority of c-store sales.
An Open Promotion Network
In its 2018 Tech Trends Report, Koupon advocated for c-stores to adopt a standards-based digital offer ecosystem. This would enable a standards-based role for launching promotions, an open architecture within the network, and the laying of groundwork for the future. 
Chief among the benefits of such a network are collaboration between CPGs and c-stores, streamlined distribution and settlement, as well as attracting more customers.  
Advances in Payment Technology
Mobile payments are on the rise and point-of-sale vendors preparing for EMV have released systems that, among other things, feature mobile payment acceptance technology like NFC. 
Many c-stores also have enabled mobile payment through their own branded apps. 
Delivery & Checkout 
Mobile technology has implications beyond payment. Amazon Go, with Walmart on its heels, has created a frictionless checkout experience. Koupon believes that by introducing its "just walk out" technology, Amazon Go has presented c-stores with both an opportunity and a threat.
In the delivery space, 7-Eleven Inc. is a leader among c-stores. The retailer tested its capabilities with 7-ElevenNOW in downtown Dallas, looking to compete with other apps and services that offer speedy delivery times. There are also disruptive technology startups in the space like goPuff, which is delivering convenience products in an expanding number of cities.
Next-Gen Technologies
Other future tech innovations for c-stores to keep their eye on are those that provide in-store foot traffic analytics, and those that push content to customers' phones via soundwaves.
"The 2018 Tech Trends report is clear — today's emerging technologies are forming a lasting impact on how c-store retailers and brands will go to market in the coming years," said Koupon Media. "To stay relevant, industry stakeholders must not only monitor innovations, but also identify opportunities to leverage new technologies that will have a meaningful impact on their business."
Koupon Media's mission is to help marketers deliver exceptional value to their customers. Today, Koupon's mobile offer platform and redemption network powers offers for more than 30,000 retail locations and the world's largest CPG brands, delivering more than 3 billion offers since its founding.