Tesco to Temporarily Close 13 Fresh & Easy Stores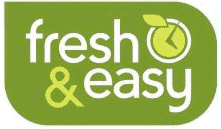 PHOENIX -- Tesco will temporarily close 13 Fresh & Easy stores in Arizona, Nevada and California, according to a report by the Phoenix Business Journal. The retailer is "mothballing" the stores as part of a strategic business move in a poor economic climate, Tesco spokesperson Brendan Wonnacott told the publication.

"These are all basically temporary closures," he said. "We are going to continue to keep all these stores, because we will reopen them when economic conditions warrant."

The United Kingdom-based grocer entered the Western U.S. market with the Fresh & Easy concept in 2007. The retailer recently reported six-month sales of $393 million and an operating net loss of $151 million.

While executives took measures to shutter these underperforming properties across the company's network, they are not overly concerned about the losses in the business, Wonnacott told the Phoenix Business Journal.

"We are a rapidly expanding company," he said. "This is really all about investment. We have recently acquired a produce and meat supplier and are incorporating them into our distribution network."

There are 168 Fresh & Easy stores across the West: 107 in California, 27 in Nevada and 34 in Arizona. Those totals include the 13 set for closure: six in Arizona, six in Nevada and one in California, according to the report.

"We have worked hard to ensure we can offer all employees impacted by these temporary closures a job at a nearby store. We remain fully committed to Arizona," Fresh & Easy CEO Tim Mason said in a prepared statement. "We have more than 560 employees and, after these temporary closures, we will still have 28 stores in the area. Some of our top-performing stores are located in here, and we see strong continued and future potential for this area."