04/12/2018
Thorntons Launches 'Thorntons Thursdays' to Recruit New Team Members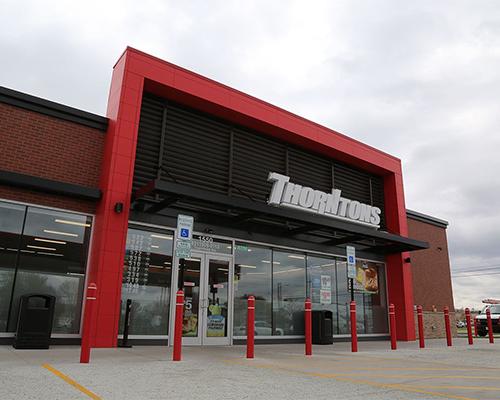 LOUISVILLE, Ky. — As part of its efforts to find 100 new hires who want to start their careers with a growing local company, Thorntons Inc. began holding Thorntons Thursdays weekly from March 29 through April 19.
The recurring recruiting event is located at the Thorntons store at 3300 Bardstown Road in Louisville.
During Thorntons Thursdays, the convenience store retailer conducts on-the-spot interviews and makes immediate offers to fill permanent full- and part-time positions, including guest service representatives, store managers and general managers in the Louisville/southern Indiana area.
Thorntons offers flexible work shifts and competitive benefits, such as an employee stock ownership program — through which team members become owners of the company after one full year of service — and matching 401K contributions with company stock dollar-for-dollar, up to 4 percent. Other benefits include bonus potential, group insurance, free beverages, food discounts and more.
The company is also participating in Louisville Mayor Greg Fischer's SummerWorks Youth Jobs Program. Registration is available here.
Information on Thorntons' culture, development opportunities, benefits and open positions is available at www.thorntonsinc.com/careers.
Louisville-based Thorntons operates 192 convenience stores in Kentucky, Illinois, Indiana, Ohio, Tennessee and Florida.