Three Key Considerations When It Comes to Your Social Media Strategy
Get great content like this right in your inbox.
Subscribe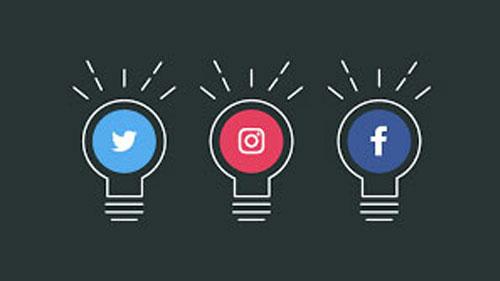 LAS VEGAS — If you are a convenience store retailer and you aren't on social media, there is no better time than the present.
That's the advice that Nitro, Maverik Inc.'s social media manager, and Mo Bridge, social media specialist for Fuel Marketing, told attendees of the "Be-Friending Social Media" education session at the 2018 NACS Show.
"The beautiful thing about social media is that it gives you the opportunity to find out more about your store, your employees and your customers — whether that information is good or bad," Nitro explained.
Social media creates the relationship between a c-store and its customers, and it isn't going away any time soon. In fact, it's only going to increase as millennials and Generation Z take on a larger role in digital engagement, according to Bridge.
The top three considerations c-store retailers should make whether they're already active on social media or just starting out are:
1. Consider the Costs
Social media is fairly inexpensive to operate, rounding out to about 56 cents per impression. This is good news for c-store retailers, especially small operators who may have a more limited budget than a larger chain.
"If you have a budget, even a small one, get on social media because it isn't costly and it's fun and easy to use," Bridge advised.
C-store retailers also have the ability to pay to boost posts on Facebook and Twitter, which allows them to reach more customers and followers. "Even if you have just $5, it will take you a long way," the consultant noted.
Another expense c-store retailers should look at is hiring a social media manager, who will be responsible for the interaction between the brand and customers, making it relevant and fun. This employee can be hired within the company or brought in from an outside agency.
2. Consider the Platform
Maverik, the Salt Lake City-based operator of more than 300 convenience stores, utilizes social media to learn about customers and make connections through digital engagement. Currently, the company is active on Twitter, Instagram and Facebook.
When considering how to utilize the various social media platforms efficiently, Maverik's digital engagement strategy across social media looks like this:
Twitter: Monitor customer service; post sporadically.
Instagram: Post photos of adventure, like scenery, and of its products; post one to two times a day.
Facebook: Celebrate customers, employees and stores; post two to three times a day.
3. Consider the Outcome
C-store retailers should be aware that customers and followers don't want to be sold to all of the time, so they should treat their social media strategy like they would their friends.
If something they posted didn't get a lot of likes or comments, they shouldn't be discouraged.
"Social media is all about trial and error, and exclusivity is key," Nitro said. "Anyone can do social media and have fun with it."
The 2018 NACS Show is taking place Oct. 7-10 at the Las Vegas Convention Center.