09/06/2017
TravelCenters Aims to Be Electronic Logging Headquarters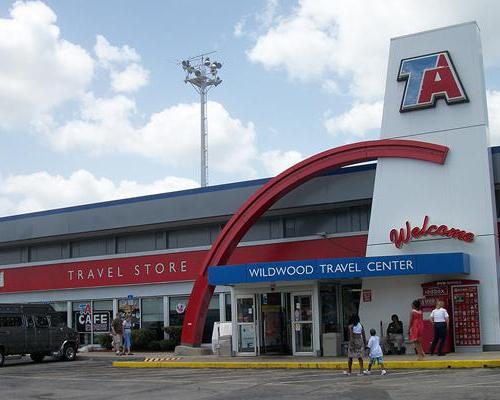 WESTLAKE, Ohio — TravelCenters of America LLC, operator of TA and Petro Stopping Centers travel centers, plans to be the professional driver's first step to prepare for the upcoming electronic logging device (ELD) mandate by offering a variety of ELD solutions from trucking automation leaders.
The Federal Motor Carrier Safety Administration published the final electronic logging device rule, or ELD mandate, in December 2015, following the 2012 passage of the "Moving Ahead for Progress in the 21st Century" bill. The mandate requires that ELDs be used to electronically record a driver's Record of Duty Status, replacing the paper logbook that some drivers currently use to record their hours of service compliance requirements, according to ELDfacts.com.
Fleets have until December 2017 to implement certified ELDs to record hours of service, and fleets that are already equipped with electronic logging technology have until December 2019 to ensure compliance with the published specifications.
To help drivers prepare for the ELD mandate, TA and Petro Stopping Centers, as well as TA Truck Service facilities, offer solutions including:
Pegasus Transtech Transflo T7 ELD kit
OnCommand Connection powered by Navistar
Rand McNally RM TND765 ELD with GPS Fleet Edition
Rand McNally ELD50 9-Pin
"We're excited to offer our professional drivers a wide assortment of ELD solutions to meet their driving needs," said Tom O'Brien, president and CEO of TravelCenters. "As the deadline approaches for the ELD mandate, we're proud to be their source for information and installation in the transition to electronic logging."
According to TravelCenters, select ELD options also come with exclusive benefits for members of the UltraONE loyalty program, such as the ability to purchase a TransFlo unit for 10,000 UltraONE loyalty points instead of the $149.99 retail price. Members who do not have enough points to pay for an entire unit can also redeem 4,000 points to take off $75 from the price of the kit. 
Professional drivers who purchase the OnCommand Connection solution at TA Truck Service facilities and have it installed by a technician there are eligible to upgrade their UltraONE membership to the Platinum level. This solution is also integrated with the OnCommand ELDtrav, which automates federal Hours of Service compliance requirements and aids in fuel tax reporting, vehicle inspection reports, vehicle idling reports and vehicle trip mapping history, all displayed via smartphone app.
Westlake-based TravelCenters of America conducts business in more than 40 states and Canada, principally under the TA and Petro Stopping Centers travel center brands and the Minit Mart convenience store brand.