TravelCenters of America Honored for Gender Parity
Get great content like this right in your inbox.
Subscribe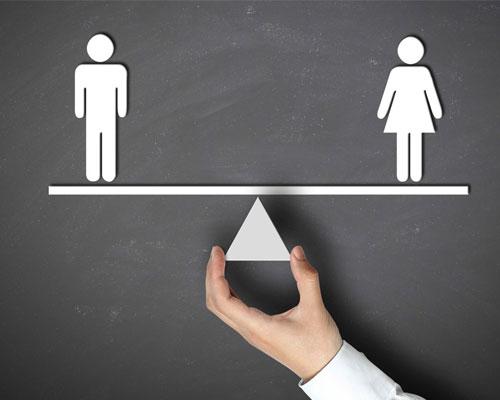 WESTLAKE, Ohio — TravelCenters of America LLC (TA) was celebrated for making strides in approaching gender parity.
The travel center operator was honored at the Women's Forum of New York at its 2017 Breakfast of Corporate Champions in New York on Nov. 14. It received a special recognition for approaching parity with 40 percent of its board of directors' seats held by women.
Launched in 2011, the biennial Breakfast of Corporate Champions salutes Fortune 1000 and S&P 500 companies where women hold at least 25 percent of the board seats. The event focuses attention on the ongoing lack of gender diversity within listed companies, while honoring companies that are making progress and demonstrating leadership in this area.
"We are honored to receive this distinction from the Women's Forum of New York," said Tom O'Brien, managing director, president and CEO of TA. "We believe having diverse perspectives is essential to ensuring a well-functioning board and we are committed to continued leadership in gender diversity."
Women among TA's board of directors are:
Lisa Harris Jones — The independent director has served as a member of the board since 2013 and is chair of TA's Nominating and Governance Committee. She is founding member of the Baltimore-based law firm Harris Jones and Malone.
"Good corporate decision-making requires the ability to hear and consider different points of view, which results from people of different backgrounds and perspectives coming together," Harris Jones said. "Companies like TA that are taking the proactive steps to increase board representation by women are leading by example. On behalf of TA, I would like to thank the Women's Forum of New York for highlighting this important topic."
Barbara D. Gilmore — An independent director, Gilmore has served on the board since 2007 and is chair of TA's Compensation Committee. She has served as a clerk to Judge Joel B. Rosenthal of the U.S. Bankruptcy Court, Western Division of the District of Massachusetts, since 2001. Gilmore was previously a partner of the law firm of Sullivan & Worcester LLP from 1993 to 2000.
"I am proud serve on the board of TA. Advancing and supporting the representation of women in the boardroom and in the business community in general, should be an important priority for all companies," Gilmore said. "I hope more companies take steps towards embracing diversity and inclusion in the boardroom."
Founded in 1974, the Women's Forum of New York is New York's premier organization of women leaders comprised of the highest women achievers across all professional sectors from finance to fine arts.
Westlake-based TA's business includes travel centers located in 43 U.S. states and Canada, standalone convenience stores in 11 states, and standalone restaurants in 14 states. TA's travel centers operate under the TravelCenters of America, TA, Petro Stopping Centers and Petro brand names. TA's convenience stores operate principally under the Minit Mart brand name. Its standalone restaurants operate principally under the Quaker Steak & Lube brand name.