12/07/2018
TravelCenters of America Scores Above Competition in Driver Satisfaction Survey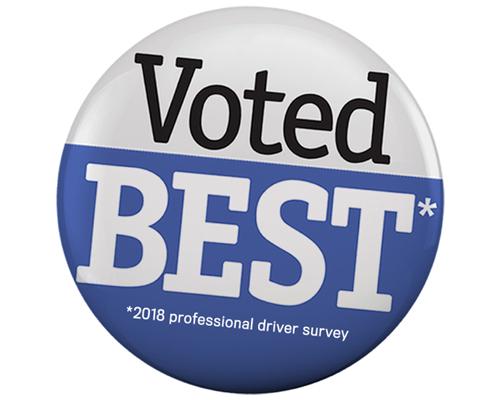 WESTLAKE, Ohio — TravelCenters of America LLC topped its competition in the 12th annual "Voted Best" survey.
The survey, commissioned by TravelCenters and conducted by an independent agency in October, gathers professional driver feedback on truck stop services and amenities.
"We take the results of the Voted Best survey very much to heart as it's one of our most important customer feedback tools," said Barry Richards, president and chief operating office of TravelCenters. "This survey gives our customers the opportunity to rate us against our competition in a wide range of service offerings."
When comparing a TA or Petro location to the next closest truck stop brand, professional drivers preferred TravelCenter banners in best truck stop experience 6-to-1. The company's travel centers also outranked its competition for most comprehensive driver services 7-to-1, and most trustworthy brand 2-to-1, according to the results.
The survey also found drivers gave higher preference marks to TA and Petro locations in the following categories: employees, fuel, parking lots, showers and restrooms, restaurants, stores, truck repair and maintenance, driver comforts and community outreach.  
"We are proud to say we've ranked very high and dominated the survey results. I'd like to publicly acknowledge our employees for continuing to give all of our travel center guests the best experience possible on the highway," Richards added.
Westlake-based TravelCenters operates in 43 states and Canada, principally under the TA, Petro Stopping Centers and TA Express brands.