TravelCenters of America Zeroes In on Operational Opportunities
Get great content like this right in your inbox.
Subscribe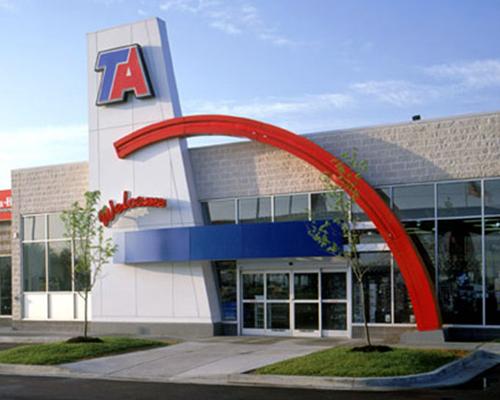 WESTLAKE, Ohio — TravelCenters of America LLC tapped an outside source to help find opportunities to increase the customer experience at its travel centers.
During the company's third-quarter 2018 earnings call, held Nov. 5, Chief Operating Officer Barry Richards shared that TravelCenters hired an independent company in the spring to perform a comprehensive shopping service analysis of its travel centers located throughout the country.
"One of the areas I'm focused on is gaining additional insight related to our operational benchmarks and standards that can reveal opportunities for improved service quality and performance at existing locations," Richards explained.
Through this outside service, the company is continuously reviewing the results of site visits, which occur multiple times and cover multiple categories across all departments. 
TravelCenters is also reviewing reports from national brands that perform mystery shops at its locations.
"For example, our gasoline brand mystery shop reports this quarter signal TA is performing extremely well. Our lowest score by gasoline brand was 95.8 out of a possible 100," Richards said. "We receive a great deal of detail supporting these results, including photos with which we can work to improve our operations. Our scores are well above national network averages for all the gasoline restaurant brands we represent."
Aside from the mystery shops, TravelCenters finds value in using independent anonymous reviewers, too.
"Our internal mystery shops support the findings of the brands at shopper sites and provide us with areas for improvement that they don't dig into," he added.
Hiring & Retention
Another current area of focus for TravelCenters is hiring and retention. The company regularly conducts surveys to determine what employees are looking for, in order to increase employee loyalty and longevity.
"Increasing wages is one thing we're doing, but we know that alone is only part of the solution for furthering employee satisfaction, enhancing company culture and contributing to an employee's decision to show up to work and work hard," Richards said.
Other factors that help drive employee retention are competitive benefits, education assistance and career development. For example, TravelCenters is actively marketing its education assistance programs for employees while they are completing their education.
The retailer also offers a manager-in-training program to encourage hourly employees to consider TravelCenters as "a place they can pursue and receive support for their career paths," Richards said.
Westlake-based TravelCenters' business includes travel centers in 43 U.S. states and Canada, and standalone restaurants in 13 states. The travel centers operate under the TravelCenters of America, TA, TA Express, Petro Stopping Centers and Petro brand names. The standalone restaurants operate principally under the Quaker Steak & Lube brand name.