02/23/2018
TravelCenters Signs on as Sponsor of NASCAR Truck Service Challenge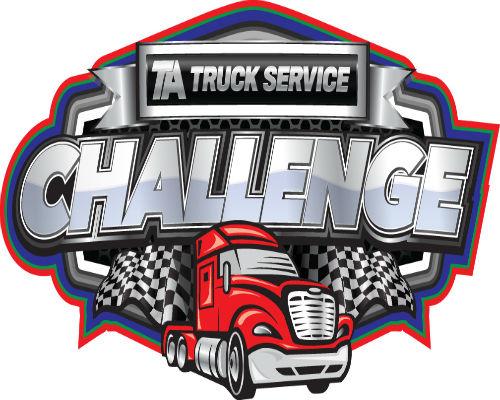 WESTLAKE, Ohio — TravelCenters of America LLC is sponsoring the 2018 TA Truck Service Challenge competition for the NASCAR Xfinity Series and NASCAR Monster Energy Cup Series for professional transport drivers.
The TA Truck Service Challenge — hosted and managed by Marketing 500 — tests transport drivers' skills behind the wheel, as well as their knowledge of Department of Transportation (DOT) rules of the highway.
Each team transport driver will compete in six competitions, earning points for both their driving skills in a driver course and their knowledge of DOT regulations in a written exam. A winner is named for each individual competition and will earn a $1,000 prize.
At the end of the season, a Grand Champion will be crowned at the Charlotte Motor Speedway on Sunday, Sept. 30. The first-place driver will receive $25,000; the second-place driver will receive $10,000; and third-place driver will receive $5,000.
The first challenge of the season was held Feb. 22 at the Atlanta Motor Speedway. The other competitions are:
Texas Motor Speedway — Thursday, April 5

Sonoma Raceway — Thursday, June 21

Kentucky Speedway — Thursday, July 12

Las Vegas Motor Speedway — Thursday, Sept. 13

Charlotte Motor Speedway — Thursday, Sept. 27
"Every item at the race, from the race cars to the bottles of water at the concession stands, are transported by a truck driven by a highly skilled professional," said Barry Richards, president and COO of TravelCenters of America. "We are honored to recognize the transport drivers and the valuable role they play in the racing series."
2012 Truck Challenge Champion Tom McCrimmon, a transport driver for Joe Gibbs Racing, shared his excitement and appreciation.
"The transport drivers in the NASCAR garage are really grateful to TA Truck Service for sponsoring this challenge. They have given us a chance to show the public what transport driving is all about and what professional truck drivers really do," he said.
The TA Truck Service Challenge is free and open to race enthusiasts with the proper credentials. Winners can be found at www.tatruckchallenge.com.
A division of TravelCenters of America, the TA Truck Service network includes: 244 truck service facilities; the commercial tire network; 1,090 repair bays; nearly 3,000 technicians; a fleet of more than 600 RoadSquad service trucks; more than 2,000 third-party provider service trucks; and more than 100 OnSite mobile maintenance vehicles.
Westlake-based TravelCenters of America operates in 43 states and Canada, primarily under the TA and Petro Stopping Centers travel center brands and the Minit Mart convenience store brand.