TWIC Talk With Eby-Brown's Sharon Kuncl
Get great content like this right in your inbox.
Subscribe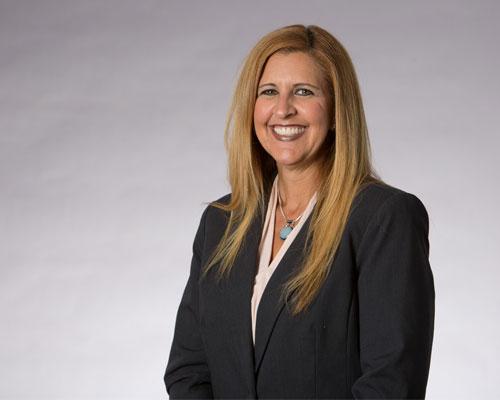 NATIONAL REPORT — Now in its fifth year, the Convenience Store News Top Women in Convenience (TWIC) awards program has recognized 200 of the best and brightest women making a positive impact on not only the companies they work for, but also the entire convenience retail channel.
TWIC is the only program that recognizes exceptional female leaders, rising stars and mentors among retailer, supplier and distributor firms in the convenience store industry, from the C-suite to the store level to the independent entrepreneur.
In TWIC Talk, our new Q&A series, we interview a past TWIC winner about what it's like to be a female leader in the convenience store industry today — the opportunities, the challenges — and get their words of wisdom for up-and-comers seeking to blaze their own trail.
This month's TWIC Talk subject is Sharon Kuncl, vice president, merchandising – foodservice at Eby-Brown, a leading wholesale distributor to the convenience store industry. In 2016, Kuncl was one of the five women celebrated by TWIC as Women of the Year.
How would you describe the current state of affairs for gender equality in the convenience store industry? How does this compare to 10 years ago?
Ten years ago, any given industry event was attended predominantly by men. There were many times when I was one of only a handful of women in the room. Year over year, there is a difference in the number of females attending convenience industry functions. Like most industries, there are still opportunities for advancement in this area, but there is noticeable progress over the most recent years. I credit manufacturers, distributors and retailers for their work in this area and their actions, which have resulted in change.
What is the most positive change you have personally witnessed?

 
Women and men are inherently different in the way we process information, problem solve and strategize. Over the years, there has been a transition to understanding these differences and embracing the positive attributes these variances bring to multiple processes. By diversifying the way we attack issues and thinking about them from multiple perspectives, we have collectively made ourselves better.
Along your career path, did you personally experience gender bias or inequality? If so, how did you overcome? 

 
During my 23-year career in the convenience industry, there have been times when I was the only female in a packed room, or at a business dinner, or addressing a room of industry colleagues. It was during these times that I recognized I had an opportunity to make a difference. I never thought of myself as the only woman in the room; I thought of the bigger picture and the progress that the people in the room could collectively make together.
What barriers to advancement do you see still existing in the c-store industry?

 
Much like other industries, the c-store industry has done an admirable job of embracing gender equality. Today, this is reflected in many management teams. However, there does continue to be barriers. Some barriers are institutional mindsets that are not easily changed, but some are personal mindsets that can be altered. It is essential for everyone to be aware these barriers exist and work together to minimize them. Ideally, change occurs by challenging ourselves to identify talent and offer leadership opportunities through education, peer coaching and mentoring.
What is your advice for other industry women looking to rise to higher ranks?

 
In order to climb in the ranks of leadership, you have to always be growing. You have to keep your mind sharp and fresh with new ideas and learnings about the world, our industry, or something completely outside of your comfort zone. Overall, my advice is to be passionate, be engaged, be ambitious and don't mind being the one to lead the way.