Walgreens CMO: Today's Loyalty Currency Is Trust
Get great content like this right in your inbox.
Subscribe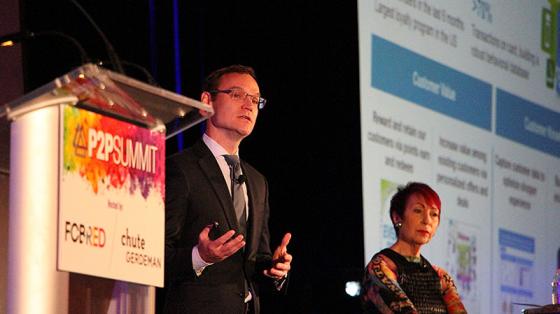 CHICAGO — Considering Walgreens' Balance Rewards program has 88 million active members and more than 70 percent of all purchases at Walgreens are made using the loyalty card, customer loyalty is at the forefront of everything the drugstore chain does.
"Building customer loyalty has evolved quickly from discounts to rewards to personalization," Adam Holyk, Walgreens' senior vice president and chief marketing officer, said during a keynote presentation at this week's Path to Purchase Summit. "And today's loyalty currency is trust." 
Trust was the centerpiece of Walgreens' brand relaunch in December 2017, when the retailer introduced a new tagline, "Trusted since 1901." According to Holyk, focus groups had revealed a common sentiment about the retailer: "We know that since you've been here since 1901 that you'll always be here for me. ... [The tagline] was authentic and believable."
Walgreens has been on a mission to transform the organization to become brand-led, and its employees are helping bring the brand to life, Holyk said. For example, in 2017, Walgreens employees were on hand to deliver immunizations to first responders working in Houston to handle the aftermath of Hurricane Harvey and the subsequent flooding.
"The work our team members did was remarkable," he said. "We now have customers for life."
The marketing chief expects Walgreens to continue to evolve. "We are going beyond product and price to information and expertise," he said, referring to Walgreens' pharmacists and beauty advisors. "How do we bring that to life across the entire store? We'll find more ways to do that."
Held March 12-14 in Chicago, the Path to Purchase Summit (P2PSummit) is the only conference entirely focused on specific content and applicable strategies for navigating today's transformational retail experience. The event is produced by EnsembleIQ, parent company of Convenience Store News.
Click here for more on the keynote presentation and additional coverage of the P2PSummit by CSNews sister publication Shopper Marketing.