05/05/2013
Wawa Finds Silver Lining in Superstorm Sandy
WAWA, Pa. -- Six months after Superstorm Sandy ravaged the New York-New Jersey area, Wawa Inc. is operating on all four cylinders.
Seven of the retailer's convenience stores were closed because of the destruction left behind by the Oct. 29 storm. Despite the challenges, one by one, the locations reopened -- with the last storm-ravaged store in Sayreville, N.J., welcoming back customers on April 17.
"I was inside that store three days after [Superstorm Sandy] hit and it was just a whirlpool inside," Wawa President and CEO Chris Gheysens told CSNews Online. "The water busted through the front of the store, picked up every piece of equipment, swirled it around and threw it in the corner."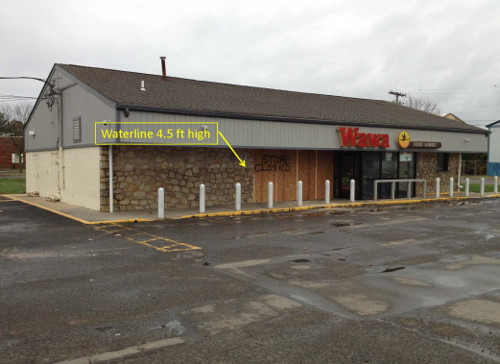 BEFORE
The path to reopening the stores took a little longer than Wawa -- and its customers -- would have liked, but the company took the opportunity to remodel the locations with its newest ideas. The added features include its new roll-baking program, full-serve milkshake offer and new technology.
"All seven stores that were shut down and remodeled opened with the latest and greatest," Gheysens explained.
As each store reopened, the retailer made a $1,000 donation to the local food bank and welcomed customers back with 10 days of free coffee.
"It wasn't a business building idea; it was an appreciation or our customers' patience. Plus, we are part of the community," the chief executive said, noting that Wawa received countless letters and phone calls from its Sayreville customers asking when the store would reopen.
While Wawa has been working to move past the storm, Gheysens said he still can't forget the actions of the company and its associates immediately following the disaster. Gheysens, a South Jersey resident, toured central New Jersey with other Wawa executives three days after Superstorm Sandy hit and was amazed by how the company's associates stepped up to the plate even as they faced their own troubles.
"Quite frankly, it was by far the best days I have seen in my career -- the dedication of our Wawa associates," he said.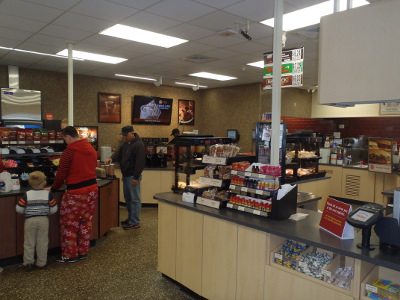 AFTER
As customers stood in line with fuel cans for hours – in some cases, upwards of five hours -- the chain's associates worked hours upon hours even though many had issues back at home. That was not top of mind for them at all; serving the community was.
"It was unfathomable and we managed it like I have never seen," Gheysens said. "Companies talk values, but when times are like that and you are distressed and pressured, your values help guide you. Then, you know they are part of your DNA and that's exactly what happened."
Wawa also came to the aid of its local communities behind the scenes. The water plant in Parsippany, N.J., runs on diesel fuel and its supply was running on empty. Town officials reached out to Wawa, which was able to procure a tanker of diesel and keep the water running.
The company also had diesel on standby to help Amtrak pump out its tunnels in New York City.