Wawa Has Highest Brand Equity in the Convenience Channel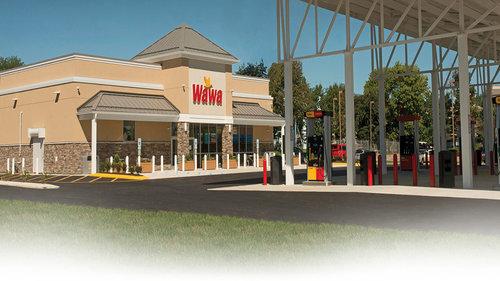 NEW YORK — While the Wawa Inc. vs. Sheetz Inc. debate continues in Pennsylvania, Wawa comes out ahead in Nielsen's 2017 Store Choice Driver Report for the Convenience Channel.
In the report released at the 2017 NACS Show in Chicago, Nielsen named the top ranked c-stores by brand equity. Wawa, Pa.-based Wawa had the highest equity among convenience stores in 2017, followed by Westborough, Mass.-based Cumberland Farms, with Altoona, Pa.-based Sheetz Inc. and La Crosse, Wis.-based Kwik Trip Inc. also ranking in the top five in the United States.
Looking inside the stores, the fastest growing c-store categories for the 52 weeks ending April 1 vs. a year ago were:
Liquid tea (27 percent)
Tobacco alternatives (25 percent)
Premixed alcohol cocktail (19 percent)
Cookies (10 percent)
Liquor (9 percent)
In addition, according to Nielsen, one third of convenience shoppers expect to purchase fresh food in the convenience channel in the future. And when it comes to foodservice, convenience retailers should focus on differentiating the destination by offering fresh ready-to-eat/healthy foods, as quality is the biggest claimed barrier for purchasing fresh food in c-stores.
The report also found that shopping experience/satisfaction can increase with focus on store operations around good customer service, store cleanliness, quick in-and-out, and product availability.
"Now more than ever, consumers value convenience. As a result, retailers are placing big bets across a variety of hot button topics to differentiate themselves and drive growth," said Nikhil Sharma, vice president consumer and shopper analytics, Nielsen.

"Understanding the most impactful ways to influence shoppers in their decision of where to shop will help keep convenience retailers in lock step with ever-evolving consumers and a step ahead of their competition, as well as empowering marketers to make real-time, data-driven decisions to create growth outcomes," Sharma said.
Nielsen's 2017 Store Choice Driver Report for the Convenience Channel is a comprehensive analysis for retailers and manufacturers, offering insights into why shoppers visit certain stores; how attitudes impact shopper behavior; and how retailers are responding to changing perceptions and attitudes.
The report provides convenience store rankings based on a variety of attributes to help competition gain a stronger understanding of their position in today's marketplace.