08/02/2018
What Deters Consumers From Joining a Loyalty Program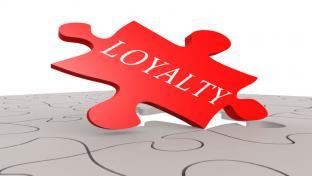 ST. PETERSBURG, Fla. — Being asked for too much information, lengthy enrollment processes and concerns over the investment required to take advantage of a points program all factor into consumer hesitation to join loyalty programs.
Kobie Marketing's recent report, Loyalty in the Age of the Connected Consumer, reveals that half of consumers are deterred from joining loyalty programs. Of these consumers, 26 percent say that brands ask for too much information or that the enrollment process takes too long, and 22 percent say it takes too long to earn or redeem points. 
Loyalty program consumers want convenience and flexibility. The main reason they join is to collect and redeem points for rewards (86 percent), while 36 percent join to redeem points for discounts and prizes. 
If there are too many purchases required to earn and redeem points, one in four shoppers will refuse to join a program. 
As for how consumers want to collect their points, 22 percent would be most willing to join a loyalty swipe card program, 15 percent would sign up for store credit cards, and 11 percent are most in favor of points-based mobile app programs.
"Consumers now have more options at their fingertips than ever, and they want products and services whenever, wherever and however they've come to expect them," said Dave Andreadakis, chief strategy officer at Kobie Marketing. "While we found price to be a driving factor in a consumer's decision to make repeat purchases, the customer experience is paramount before, during and after the point of sale. With this in mind, marketers should focus on engaging early and often; delivering tiered rewards with earlier, smaller redemption opportunities; and encouraging simple sign-ups in the beginning."
The Loyalty in the Age of the Connected Consumer report, available for download here, also contains the following insights:
51 percent of consumers are actively engaged with three or more loyalty programs;
45 percent of consumers don't want to interact with "invasive" or "annoying" technology when shopping a brand;
66 percent of consumers are most likely to make in-store purchases; and
90 percent of consumers think their favorite brands are communicating with them the right amount. 
St. Petersburg, Fla.-based Kobie Marketing is a loyalty marketing company that designs, builds, optimizes and supports customer experiences for brands.