What Will the Future of Mobility Mean for the C-store Industry?
Get great content like this right in your inbox.
Subscribe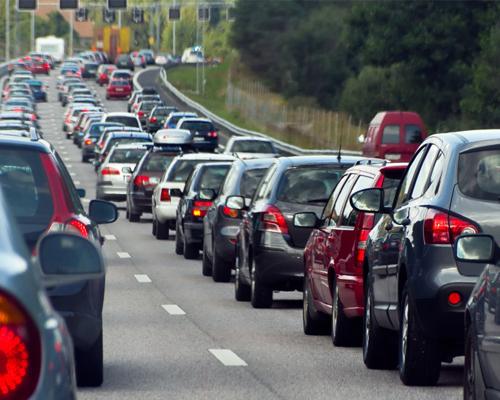 NATIONAL REPORT — Much is being debated these days about the future of fuel retailing.
However, the future of fuel retailing really begins even before the issue of fueling itself. Where the conversation truly starts is the future of mobility: How do people get around?
"People are not owning their own cars. They may be using their Uber and they never stop at a convenience store with the driver. So, how do we provide convenience on the go for people? How do we deliver to their own vehicles?" asks Roy Williamson, vice president of Mobility at BP.
Retailers must prepare for the shift in who owns cars and how they are used. Increasingly, fewer millennials and younger people are getting driver's licenses.
Even in areas without a reliable public transit infrastructure, many people feel they don't need a vehicle and see the cost of services such as Uber and Lyft as an acceptable expenditure.
"Some organizations are projecting massive, fast conversion to this autonomous on-demand ride-hailing. I think it's going to be niche; it's going to gain traffic in certain markets, [but] it's not going to be ubiquitous everywhere," forecasts John Eichberger, executive director of the Fuels Institute, a nonprofit organization dedicated to evaluating issues affecting the vehicles and fuels markets.
"Ultimately, I think we're going to see a percentage of the population opt to use somebody else's infrastructure for transportation, Eichberger continued. "Those generations are extremely inclined to adopt a sharing economy."
In Williamson's view, the world is going to change dramatically over the next two decades, with urban markets evolving at a more rapid pace than rural and suburban markets. 
"What you will see will be a very different experience in central, urban environments from deep, rural environments. You do today, to an extent. But that differentiation will be greater. You will have electric vehicles; you will have autonomous vehicles," Williamson said. "We already cater differently to those markets today."
Although self-driving vehicles have yet to overcome various technological challenges, Eichberger expects deployment and testing of self-driving vehicles over the next couple of years. As the technology gets better, its applications will become clearer. From there, the necessary regulations will be clarified, and the effect on consumers will be more known.
For now, Eichberger advises retailers to keep an eye on this developing technology and consider what opportunities it will bring to develop collaborative business relationships.
"It takes being aware of what's coming around the corner and asking yourself: 'How can I benefit from this?'" he said.
Retailers that recognize a new paradigm is coming can think now about what would happen if it materialized in their market. What would the impact be? How could they profit?
"Then, you're a step ahead of the game," Eichberger said.
Case in point: Growth in car-sharing raises questions as to how these services will impact not only demand for fuel, but also access to gas stations. To that end, BP has various pilot programs around the world analyzing how to approach car-sharing and its likely impact on the future.
"One of the big issues is the fleet. The fleets will be the customer of the future, probably more than individuals," Williamson noted. "That has a whole other layer of implications with respect to where would you want to fill up? How would you want to charge the vehicles? What locations would you use? What is the role of convenience in that context?
"A long-term trend, but one that is going to be quite significant," he said.
Check out the April 2018 issue of Convenience Store News for our full report on "The Future of Fuel Retailing."