Where 7-Eleven's Chief Sees Convenience Retailing Headed Fast
Get great content like this right in your inbox.
Subscribe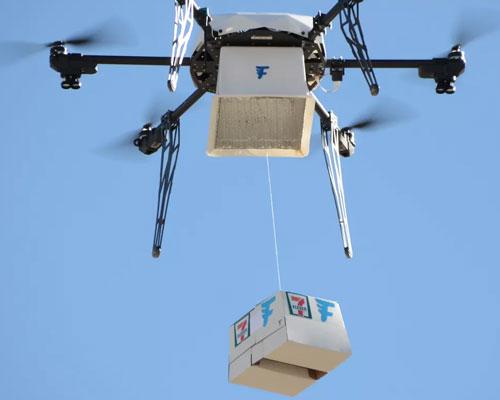 IRVING, Texas — Ask 7-Eleven Inc. CEO Joseph DePinto what the future of convenience retailing looks like and he'll reach into his pocket and pull out his smartphone.
"Click-and-collect, on-demand delivery, frictionless payment, the now factor. Our opportunity is to connect the digital to the physical store locations," he said. "The KPI [key performance indicator] for today's consumers is how quickly can it be at my door. People call it 'the last mile.' I call it 'the last block.'"
As the largest convenience store retailer in the nation with 8,900 7-Eleven stores in the United States currently and an acquisition in the works that will increase that figure to 10,000 stores this year, Irving, Texas-based 7-Eleven is uniquely positioned to unite the brick-and-mortar world to the digital world, as DePinto sees it.
"I'm very excited and bullish for the future," the 2017 Convenience Store News Hall of Fame retailer inductee said. "Consumers are changing as fast as I've ever seen them change. They want now, simple, easy. They're completely redefining what 'convenience' is."
C-store industry insiders praise DePinto for his embrace of cutting-edge technology and services that are redefining convenience. The list includes: drone delivery, partnerships with third-party delivery companies like Postmates and Tapingo, click-and-collect, Amazon Lockers, UPS Lockers, KeyMe self-service locksmith kiosks, Amazon Cash and PayPal Cash. There's also the 7-Eleven mobile app and 7Rewards loyalty program, which has 9 million members.
Still, DePinto tells CSNews, "We've only scratched the surface."
"In our delivery business and click-and-collect tests, we see the transaction size is actually larger than the in-store transaction. Our delivery ticket is three times our in-store ticket," he said.
7-Eleven is ramping up its digital team to be able to innovate faster. The retailer recently hired a new chief digital officer, Gurmeet Singh, who previously led digital transformations at Capital One; FedEx; and Intuit, the maker of TurboTax and QuickBooks.
DePinto rejects the idea that brick-and-mortar retail is dying. Rather, he says the golden ticket lies in uniting brick-and-mortar with digital. He envisions one convenience experience of the future being: The customer comes into a 7-Eleven store with their phone, picks up three or four items, scans the barcodes, hits pay and walks out.
However, 7-Eleven is not seeking to be a "disruptor."
"No, we do not seek disruption for disruption's sake. We seek to understand the customer and where they're going, understand consumer trends, and then change our products and infrastructure to deliver on that," DePinto explained.
Look in the December 2017 issue of Convenience Store News for our full in-depth interview with DePinto.