10/08/2018
The Whys & Why-Nots of Made-to-Order Foodservice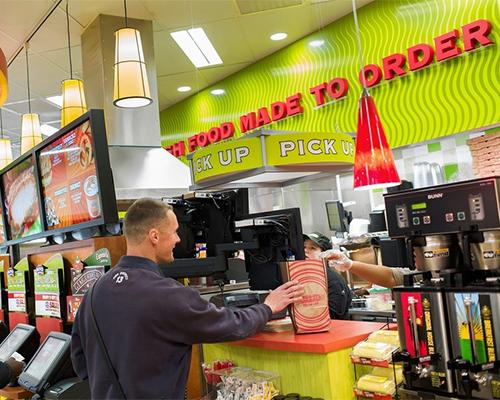 LAS VEGAS — Developing a made-to-order foodservice program can enable convenience stores to refine their brand identity, increase sales and profit margins, and offer consumers something the competition can't, but does that make every other prepared food program second best?
Not so, according to the presenters at the 2018 NACS Show education session, "Is Made to Order Really For Me?"
This session featured Jerry Weiner, president of Jerry Weiner Consulting; Courtney Williams, vice president of food and beverage at Family Express Corp.; and Ieva Grimm, president of SYNERGE, who also served as moderator.
While made-to-order foodservice offers many benefits, the perception that it's what all c-stores should be doing is inaccurate, according to Grimm. One foodservice format does not work for everyone, and retailers must decide for themselves whether made-to-order fits based on the location, size and needs of their store(s).
"It is not the only way we can look at foodservice," Grimm said.
Weiner, a 43-year veteran of convenience foodservice, walked attendees through the reasons they should or shouldn't go with made-to-order. He defines made-to-order as a retailer's own brand of food that is made fresh for each customer's order and can be customized, although a company may have a standard menu in place.
"It's all about choices," Weiner said, noting that a simple turkey sub sandwich that has multiple choices for bread, cheese, toppings and condiments could be ordered in different versions for an entire month.
From the c-store operator's perspective, advantages of made-to-order include:
Higher average checks due to the available extras;

Higher visit/purchase frequency;

Larger market baskets;

The addition of as much as 3 percent to 4 percent to a store's overall margin;

The creation of a food destination; and

Differentiation from the competition, even if they sell the same class of items.
As an example, Weiner cited McDonald's, Wendy's and Burger King, which all sell hamburgers but are not seen as fully interchangeable due to customer preferences.
There are numerous reasons, though, that companies fail at made-to-order. Retailers must be aware of these before they embark on this kind of foodservice program, the presenters cautioned. 
Made-to-order is a major financial and time commitment that takes three to five years to see significant results and develop brand awareness. It also requires greater labor needs, more diligent training and preparation standards, more buy-in and commitment from senior leadership, and serious investment in equipment. All of these factors will influence perception of the brand outside of the foodservice department.
"This is your program. This is your brand," Weiner said. "What you deliver and execute is what people will think of your brand."
Even when it is the best move, going from grab-and-go to made-to-order foodservice can still be tricky.
What retailers do with one can affect the other, according to Williams, as they still have to earn customers' trust. This is easier to do with a robust grab-and-go program that offers fully stocked cases, instead of mostly-empty hot holds that signal to customers that their contents could have been there all day.
Before making the move to made-to-order, retailers should put their best foot forward, offering grab-and-go items with a visible and quality shelf life — in other words, no 180-day packaged sandwiches — as well as clean shelves and signage.
To customers, the grab-and-go case serves as a store's kitchen if they don't have a real one.
To make the most of a made-to-order program launch, c-stores can build anticipation through "Coming Soon" signage; product samples; countdowns to launch day; the display of kitchen schematics, which signals to customers they are taking foodservice seriously; take-home preview menus; and VIP events/sneak previews.
Retailers that have realistic reasons for opting against made-to-order are not shut out from offering a solid foodservice program, according to Grimm. Quality grab-and-go items have their own appeal. C-stores also can still offer a fresh program through licensed and franchised brands, as well as their own foodservice brand that features a set menu without customization options.
Regardless of the specific format of a foodservice program, Grimm advised retailers to be proactive about telling customers what is special about their offering, instead of assuming they know.
"Let's help take food out of the box," she said.
The 2018 NACS Show is taking place Oct. 7-10 at the Las Vegas Convention Center.