Winn-Dixie Expands Fuel Program to South Florida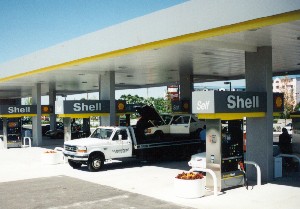 JACKSONVILLE, Fla. -- Winn-Dixie Stores Inc. is giving South Florida customers a break at the pump. The company rolled out a program that allows users of its customer reward card to earn "fuelperks" at more than 200 participating .
According to the company, customers can earn a five cents per gallon discount on fuel -- for up to 20 gallons -- for every $50 of qualifying store purchases with the new reward card. This marks the first time the "fuelperks" program is active in South Florida, Fort Myers and Naples area. Winn-Dixie initially launched program in 2008, according to the South Florida Sun-Sentinel.
Under the terms of the program, shoppers can accrue "fuelperks" over several transactions and do not need to spend $50 in a single transaction. The qualifying purchases are tracked on receipts. Winn-Dixie is also offering weekly bonus items so customers can earn more "fuelperks," according to the newspaper.
To redeem a discount at a Shell gas station, customers have to swipe their reward card at the pump. Customers can sign up for a new reward card at a local Winn-Dixie. Since the program debuted, the company said customers have saved more than $12 million on gas.