Women's Concerns About C-store Safety Present Both Hurdle & Opportunity for Industry
Get great content like this right in your inbox.
Subscribe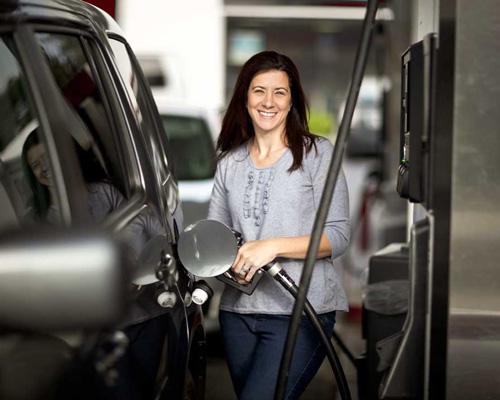 SAN DIEGO — Making your convenience store feel like a safer environment for patrons could be the answer to how to attract more female shoppers.
TrendSource's 2018 Convenience Store Report sought to deliver an "earnest assessment of customers," segmenting for a variety of factors such as gender and frequency of visits. The San Diego-based market research and consulting firm conducted its survey between Jan. 17 and Feb. 8 of this year, interacting with 2,173 respondents. 
Many reports have found that men continue to out-shop and outspend women at c-stores, and TrendSource's latest report found no different. According to its findings, women are more likely than men to visit a c-store only when traveling (11.3 percent vs. 5.9 percent), or just a couple of times per year (9.1 percent vs. 7.4 percent). Men, on the other hand, are more likely than women to visit a c-store once a week (19.6 percent vs. 16.8 percent) and two to three times per week (33.3 percent v. 28.3 percent).
Reasons for this disparity, per TrendSource, are that men are more likely to head to a gas station to fill up their gas tank, and they're also more inclined to head in-store to grab the kids a snack than women are.
However, there's another reason that could be more to blame: safety.
"We already know that men move more freely through the world with less concern for their physical safety. Thus, women, in both rural and urban areas, are perhaps (appropriately) more cautious about venturing," the report states.
When scouting out a c-store location to shop, many factors come into play for both men and women. On a five-point scale — 1 being not at all important and 5 being extremely important — survey respondents were asked to rate their most important factors when choosing a c-store. For women, safety was rated 4.21, while men rated it 3.47. Organized by percentages, the data showed that 80 percent of females rate safety "very important" or "extremely important" vs. 53 percent of males.
What can c-stores do to address the safety concerns of female c-store shoppers? According to TrendSource, stores that aren't prioritizing safety at their locations need to do so, and then they need to implement messaging that highlights it. 
"Utilize surveillance and security technology (lights and cameras minimize the action!)," the study advises. "But also look to integrate into the community in which you operate, to become a safe and familiar space for its members."