Working Lunch Podcast: Labor Union Popularity on the Rise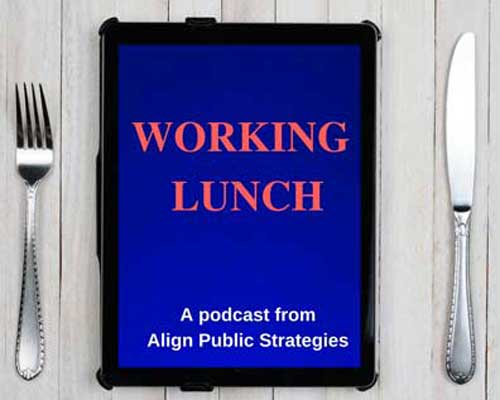 ORLANDO, Fla. — Align Public Strategies is a full-service public affairs and creative firm that helps corporate brands, governments and nonprofits navigate the outside world and inform their internal decision-making. Each week, the Align team discusses the top items impacting business models on its "Working Lunch" podcast.
On this week's Working Lunch podcast, the Align crew discusses how Americans today say they support labor unions more than they have in a decade. The question is: Will that change labor's strategy of trying to bring in new members, and should entry-level employers be worried?
Also in this episode, the Align team gives its take on President Trump siding with Democratic leadership over the debt ceiling. Both sides showed a willingness to work together. Align weighs in on whether this friendliness will impact tax reform talks and getting something done.
Plus, this week's legislative scorecard from across the country, including lots of news out of Massachusetts involving ballot initiatives that could impact operators, and the latest on paid leave in various parts of the country.
Editor's note: This podcast does not necessarily reflect the views of Convenience Store News.