Wrigley Temporarily Pulls New Caffeinated Gum From Market
WASHINGTON, D.C. -- Wm. Wrigley Jr. Co. has pulled its new Alert Energy Caffeine Gum from store shelves following an announcement by the Food and Drug Administration (FDA) that it will take a "fresh look" at the potential effects of caffeine-added foods on children and adolescents.
The Chicago-based gum manufacturer announced it will temporarily suspend sales and marketing of the caffeinated gum after discussions with the FDA, according to a report by the Associated Press.
"After discussio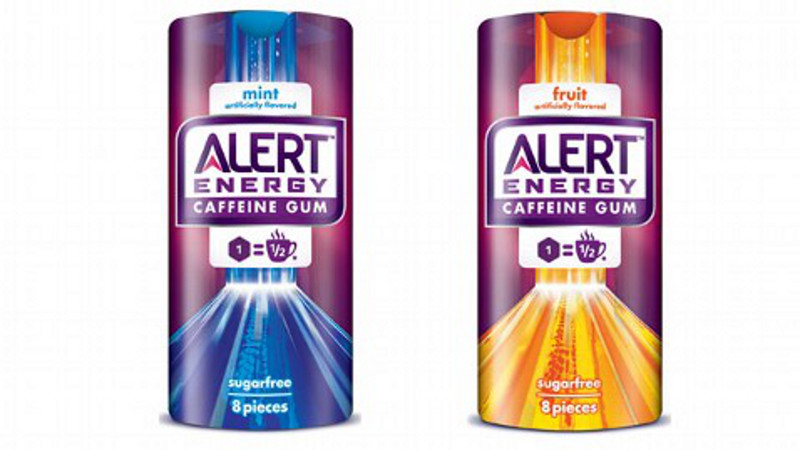 ns with the FDA, we have a greater appreciation for its concern about the proliferation of caffeine in the nation's food supply," stated Wrigley President Casey Keller. "There is a need for changes in the regulatory framework to better guide the consumers and the industry about the appropriate level and use of caffeinated products."
Keller noted that Wrigley has temporarily paused production and sales of Alert Energy in order to give the FDA time to regulate caffeine-added products. One pellet of the gum contains 40 milligrams of caffeine, the equivalent of half a cup of coffee or a whole dark chocolate bar, according to the company.
Michael Taylor, deputy commissioner of foods for the FDA, commended Wrigley's decision, stating that it "demonstrates real leadership and commitment to the public health." He added that the agency hopes other companies in the food industry "will exercise similar restraint."
Although manufacturers of caffeine-added candy and snack products say they market their products to adults, critics claim it's still a problem when the products themselves are attractive to children and the marketing is done through channels popular with young people, such as social media. Additionally, the American Association of Pediatrics states that too much caffeine has been linked to negative effects on the developing neurologic and cardiovascular systems of young people, according to the AP report.