The Year of the App, Part 1
JERSEY CITY, N.J. -- An old adage updated to the 21st century might suggest that "an app a day makes the customer stay." While seeing a new app a day in this industry is unlikely, it seems that each month another convenience store chain rolls out a mobile app with the intentions of engaging customers and building loyalty.
Since January, Convenience Store News has reported on the launch of more than a dozen mobile apps in tandem with refreshed websites, and this trend is not showing any signs of stopping. CSNews' Retail Innovator of the Year Wawa Inc. recently confirmed that it is currently working on an app expected to debut next year. Its features may include mobile payment, which would allow customers of the 630-plus-store chain to order and pay via their mobile device.
Most apps are now a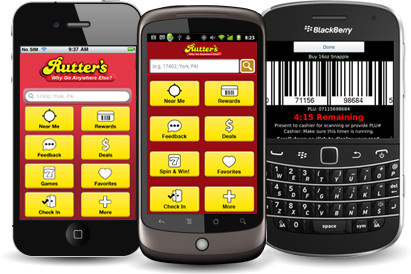 vailable for download on both iPhone and Android devices, and both small and large retailers are using platforms with similar functions.
7-Eleven Inc., the largest c-store retailer in the United States, launched its first proprietary app in February. The app enables customers to locate the nearest 7-Eleven store, discover new products and download coupons right onto their mobile devices. The app was also a cornerstone of 7-Eleven's recent #AWESUMMER marketing campaign. In addition, the app features an Idea Hub, where customers can provide feedback on how to improve the app.
Meanwhile, smaller c-store chains that perhaps don't have the resources to develop a proprietary mobile app have been working with outside developers.
To understand more about mobile app development, strategy and results, CSNews spoke with two companies on both sides of the equation: c-store retailer Rutter's Farm Stores and software solutions company VERGE Retail.
Here is the retailer's perspective:
The Retailer
When it comes to harnessing the power of smartphone technology, Rutter's Farm Stores been on the forefront for the past four years. The central Pennsylvania chain was GasBuddy's first c-store customer and it has been working with OpenStore developers ever since. Earlier this year, Rutter's announced that it was adding new features to its mobile app, including greater access to Rutter's Rewards, the chain's loyalty program that offers cents-off-per-gallon rewards on gas.
To spearhead its efforts to improve customer loyalty, Rutter's recently added Chief Engagement Officer Derek Gaskins to its executive team. Gaskins and Rutter's Communication Manager Alexandra Henry sat down to answer a few questions about its new app enhancements.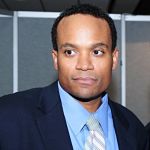 Derek Gaskins
CSNews: What are some of the newest features of the Rutter's app?
Gaskins: We made several upgrades to the app this year. Among them was a new, easier way to navigate layout, including a new home screen and improved features screen. We introduced a second game, "Cow Tap." We improved the search capabilities, adding fuel and amenities search filters. We also made "check-in" at a store close by available for our customers.
CSNews: The app also now features a "Tell Us About Your Experience" feature. What impact has receiving direct customer feedback through this feature had on your operations?
Henry: We've worked to develop a transparent relationship with our customers using the feedback feature of the mobile app, so we've answered a wide range of questions, anywhere from inquiries about the price of gas, to suggestions for our menu, to ideas for our mobile app. It creates a one-to-one conversation that, as a business, we're elated to have with each customer.
CSNews: To what extent is social media integrated with the Rutter's mobile app?
Gaskins: Our customers can use our app to check in at any of our 58 stores, and they can also choose on which social networks they'd like to share their check in: Foursquare, Twitter and Facebook. We reward our followers on our social media networks with codes for extra credit to play the games ["Spin and Win" and "Cow Tap"] on our mobile app. We've also developed a website version of the gaming portion of the mobile app, so as not to exclude the portion of our customer base without access to a smartphone from playing to win.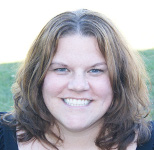 Alexandra Henry
Henry: This year, we promoted our mobile app to college students on campuses close to our stores with a Back to School check-in special. We rewarded students who downloaded our app, checked in at the store near their campus and commented about their check-in using specific hashtags with a large Red Bull smoothie, a new item from our menu. The response we've gotten so far has been very positive and paves the way for us to speak one on one to our new student customers all year long.

CSNews: Do you foresee Rutter's introducing a mobile payment platform in the near future and if so, will it be integrated through the mobile app?
Gaskins: We have led the c-store industry from a technology standpoint, implementing the industry's first mobile app back in 2009, and we'll continue to push to stay ahead of the competition on mobile payment. We believe that the years our customers have had to familiarize themselves with the convenience and user-friendliness of our mobile app lays the foundation for a natural relationship between [the app] and mobile payment capabilities.
Editor's note: Check back tomorrow on CSNews Online for The Year of the App, Part 2.