You Like Us, You Really Like Us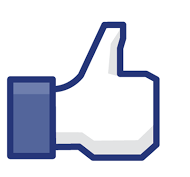 JERSEY CITY, N.J. -- Like Sally Field at the 1985 Academy Awards, the editorial staff of Convenience Store News is gushing that you like us, you really like us, as we celebrate a social media milestone of 1,000 Facebook "likes."
"Just like the retailers we cover, Convenience Store News is constantly experimenting with ways to use social media to build our brand and connect more meaningfully with our audience," said Don Longo, editor-in-chief. "For some time now, we've had the largest social media presence of any media company in the convenience store industry. We have more Twitter followers, more than three times as many LinkedIn group members and, as we now surpass the 1,000 'likes' mark on Facebook, more than twice as many 'likes' as any other media organization in the industry."
As of press time, here is how CSNews compares to other industry publications in the realm of social media:
Facebook "likes":
Convenience Store Petroleum (CSP): 460
 
Convenience Store Decisions (CSD): 344
Twitter followers:
LinkedIn:
CSP: 2,640 members
 
CSD: 2,994 members
So, thank you for making Convenience Store News the social media leader. We like you, we really like you -- right now and always!