Younger Millennials Prefer to Drink at Home
Get great content like this right in your inbox.
Subscribe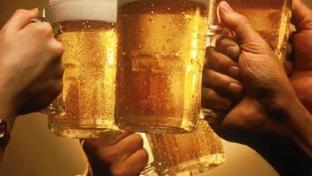 CHICAGO — Going out for a drink requires a bit too much effort for younger millennials, who would rather drink from the comfort of their homes, according to new research from Mintel.
Of those classified as younger millennials (aged 24-31), 28 percent indicate a preference for drinking at home. This is compared to just 15 percent of baby boomers (aged 54-72).
Overall, Americans are more in line with younger millennials' thinking when it comes to drinking at home, as more than half (55 percent) prefer it to heading out.
Even those who consider themselves "on-premise alcohol drinkers" say they're drinking away from home less often this year (18 percent) than they did a year ago. Twenty-nine percent of younger millennials agree. 
"While Americans enjoy going out for a drink now and then, our research shows that the majority of consumers say they prefer drinking at home. Today, millennials are currently leading the way when it comes to socializing in the home, but the preference for at-home drinking will likely be even greater among the up-and-coming iGeneration, who are generally regarded as more frugal and pragmatic than millennials," said Caleb Bryant, senior foodservice analyst at Mintel.
Why are consumers opting to enjoy their alcoholic beverages at home? According to 74 percent, it's more relaxing, while 69 percent say it's because it's cheaper. Other reasons include it being a more personal experience (35 percent) and it's easier to control one's alcohol intake at home (38 percent). 
Despite a rising preference for in-home drinking, on-premise alcohol sales are also on the rise. Sales reached as estimated $108 billion in 2017, though alcohol volume consumption is estimated to fall to 17.8 liters per capita in 2017. This is due to people purchasing pricier drinks when drinking outside the home, according to Mintel.
Consumers are eager to try new drinks, as 49 percent say that's the No. 1 reason why they might opt for a night out.