Is Your Foodservice Operation Truly Profitable?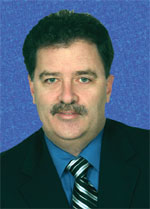 In many cases, foodservice appears to be profitable because of the cash flow it generates, but that may not always be the case. To determine true profitability, convenience store retailers should make use of the four main keys to foodservice management: cost accounting, weekly inventory, a daily flash report and a detailed monthly profit and loss statement (P&L).
Cost accounting, not retail accounting, is the only way to show true gross margin. Doing a weekly inventory is a proactive way to control theft, waste, portioning and many other issues. A daily flash, meanwhile, illustrates sales, gross margin and labor costs -- all of which should be compared to budgeted numbers to manage costs with a sense of urgency.
Lastly, a monthly profit and loss statement should be completed no later that the 10th of each month and used as a financial overview. It should not be tool of reaction because on the 10th of the month, 30 days of foodservice management has been lost.
A foodservice P&L should include every cost associated with operating that location. If this is not done accordingly, a false sense of profitability is created. Here are some line items that should always be included on an operator's monthly profit and loss statement:
Labor
-- Payroll taxes, unemployment insurance, FICA, L&L and local taxes.
-- Manager and employee benefits associated with foodservice.
-- Manager and district manager bonuses.
-- Utilizing store labor is a good idea, but if any store labor shifts are scheduled to assist foodservice, that should be charged against foodservice.
-- A portion of a foodservice district manager's salary should be charged off to each store.
Controllable
-- Utility bills should be divided by the square feet the foodservice operation uses vs. the whole store.
-- Cell phone costs reimbursed to the manager.
-- Fuel costs reimbursed to the manager or district manager.
-- Travel costs to conferences, including airfare, lodging and food expenses.
-- Credit card costs associated with foodservice sales.
-- Equipment repair and maintenance.
-- Advertising costs (QSR direct bill or in-house advertising development).
-- Any outside accounting costs utilized.
-- Phone, phone lines and Web costs.
Non- controllable
-- License and permits.
-- Insurance.
-- Phone, phone lines and Web costs.
-- Depreciation.
-- Loan costs.
Done right, the foodservice profit and loss statement should identify whether your foodservice operation is actually profitable. By the same token, if true profitability can be established, future growth and investment decisions can be made analytically.
Dean Dirks is president of Dirks and Associates LLC, a foodservice consultancy. He is also a consulting partner of b2b Solutions, a Chicago-based consultancy that specializes in working with retailers and suppliers in the convenience store and petroleum marketing industry. Dirks can be reached at [email protected]