The 10 Driving Forces of Change You Should Be Capitalizing On
Get great content like this right in your inbox.
Subscribe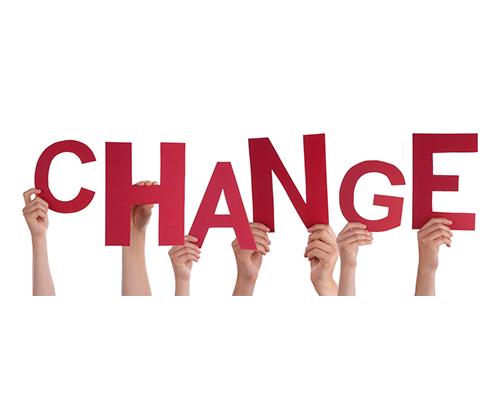 MYRTLE BEACH, S.C. — The best way to manage the future, according to innovation expert Robert Tucker, is to capitalize on the driving forces of change.
Tucker spoke to a roomful of professionals in the convenience and fuel retailing industry at Gilbarco Veeder-Root's Retail & Fuel Technology Conference, held in Myrtle Beach May 15-18. His timely advice for attendees hinged on the 10 driving forces of change he believes can help retailers manage the future: 
1. Acceleration
"The old rules are out the window, and new ones are still being written," said Tucker. "As a futurist, I think it's important to look back to look ahead." He pointed to demographic, social, economic, regulatory and technological changes as areas of acceleration. Pulling a quote from one of his own books, he reminded retailers that, "Businesses and their leaders will rise or fall based on their ability to anticipate and creatively respond to rapid change."
2. Commoditization
Tucker used computer industry veteran Hewlett-Packard as an example of a company that found itself suffering because of commoditization. HP laid off tens of thousands of workers and hasn't handled the aftermath well, according to Tucker. To avoid meeting the same fate as HP, retailers need to ask themselves: How are we differentiating? And not just on products, but on customer experience as well.
3. Disruption
Disruption was once confined to a few industries, like disk drives, but now it's hitting every industry. Tucker highlighted the unexpected fact that even the milk industry is being disrupted, as are toys, books and the postal service. He advised retailers to counteract disruption with creativity and to "assault assumptions." Now isn't the time to think "we tried that idea and it didn't work" or "I don't have time to innovate" or "we don't have the resources."
4. Real-Time Convenience
Tucker shared a statistic that predicts one in four malls will close over the next five years. The reason for the collapse of the suburban mall is the shift to online. In other words, it's a shift to greater convenience. "Peel the onion, said Tucker. "We need to dig down some layers, go deeper."
5. Choice/Evolution of Choice
As buyers, we were once stuck with the predicament of having a lack of choice. Think shopping Model Ts and finding that your only option was black, said Tucker. Then, choice was good. Then, there was an explosion of choice. Eventually, there was overchoice, which led to mass customization, and now has evolved further to a focus on experience.
6. Talent Wars
Tucker believes retail is having workforce issues because potential employees are now being recruited. To compete, retailers need to make a point of recruiting talented people. "It's worth it to pay them a bit more, give them a bit more," he said. Tucker underscored the disconnect that often exists between employees and management, advising retailers to launch things like company wikis and town hall meetings to help morale. He also pointed to innovation in payroll, calling out Starbucks for lowering the cost more than 50 percent per capita by finding a better way to do payroll. 
7. Age Waves 
Another thing Tucker urged retailers to consider is age waves. One notable aspect of current trends is the fact that boomers are working longer and aging in place. He encouraged retailers to "ride the millennial wave," and understand that this generation (ages 20 to 37) are extremely time sensitive, see food as fuel, and are open to new experiences.
8. Big Data Analytics 
More than ever, drilling down into the numbers can not only be useful, but essential for retailers in the current climate.
9. Artificial Intelligence
While AI still seems like something of the future, Tucker pointed out that it's already a part of our daily lives with apps like Waze and Lyft and, of course with Amazon's Alexa. These are just the start. Tucker believes it won't be long before it's common for AI to be freeing up workers by automating tasks, or even predicting what a customer will buy.
10. Innovation 
"How are you innovating how you're innovating?" Tucker asked, challenging retailers to always think ahead. For the convenience and fuel industry, which has seen a wave of consolidation, he said one question has to be: How do you grow organically?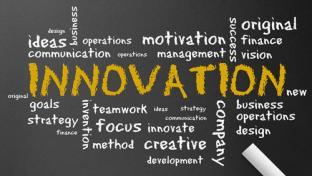 Tucker left conference attendees with the five best practices of innovation vanguards:
Embrace the growth mindset. Eighty-four percent of leaders believe innovation is extremely important to their growth. Eighty-five percent say it's a top 3 priority. Ninety-four percent of leaders are dissatisfied with their company's innovation performance.  (Boston Consulting/McKinsey Research)

Implement an idea management system. If you've got a process for everything else, why not for innovation? 

Collaborate with customers and strategic partners. Customers have needs: current needs, unmet needs, and inarticulated needs. Do the thing that people might think is impossible. 

Cultivate a risk-taking culture. A risk-averse culture with a large corporation syndrome, short-term focus and resource constraints is destined to fall behind. Give people time to innovate.

Involve everyone in the enterprise. It's not true that only a few people have the right stuff and can come up with ideas. Everyone's job description should include innovation. 
Often described as "America's innovation coach," Tucker is president of The Innovation Resource. He has been a consultant and keynote speaker since 1986.
Gilbarco Veeder-Root's annual Retail & Fuel Technology Conference (RFTC) is attended by convenience retailers and fleet management executives, and features networking events and educational sessions.