2018 Will Bring a New CEO for TravelCenters of America
Get great content like this right in your inbox.
Subscribe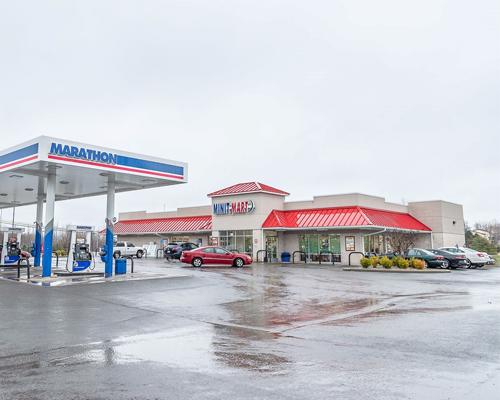 WESTLAKE, Ohio — TravelCenters of America LLC (TA) President and CEO Thomas O'Brien has resigned from his position effective Dec. 31.
TA's board of directors has appointed Andrew Rebholz, a 20-year company veteran and TA's current executive vice president, chief financial officer and treasurer, as the new CEO.
Barry Richards, a 17-year veteran and the current executive vice president, will serve as the new president and chief operating officer; and William Myers, the current senior vice president and chief accounting officer, will be the new executive vice president, chief financial officer and treasurer.
"I believe I speak for everyone associated with TA when I say 'thank you' to Tom for the leadership and creative vision that he brought to TA since he was appointed CEO in 2007," Rebholz said. "I am excited to take on the leadership of this dynamic company."
"I believe TA has become a leader in the travel center industry by providing a complete package of services to our trucking company customers, including large parking lots, multiple food options and driver amenities, a large variety of convenience store goods, competitively priced fuel and industry leading expertise in truck maintenance and repair work, which I believe has the ability to significantly expand," he said. "I also expect that we will continue to offer high quality, value priced goods and services to our existing customers including in our Minit Mart convenience stores and our Quaker Steak & Lube automotive themed restaurants and that we will remain on constant alert to find ways to serve new customers."
Richards added, "During the past few years I have sequentially led each of the major business lines at TA: TA non-fuel retail operations including over 800 restaurants and almost 500 convenience stores; TA's commercial and retail fuel sales; and, recently, TA's industry leading truck maintenance, repair and tire sales and services. I am excited to realize the potential for each of these businesses and I look forward to finding more ways to deliver value to our customers."
According to O'Brien's retirement agreement, he will remain a TA employee until June 30, 2018 to assist with the transition of his duties.
"It has been an honor to lead TA for almost 11 years. I am proud to have worked with so many dedicated and knowledgeable people who have brought TA's customer service to a level that I do not believe was previously available, and is not now duplicated, in the travel center industry," O'Brien said. "I expect the platform that we together have created has positioned TA well to address any challenges that the future may present."
O'Brien has also resigned as managing director of TA's board of directors effective Dec. 31. Adam Portnoy, president and CEO of The RMR Group Inc., will replace him. RMR is an alternative asset management company with approximately $28.5 billion of assets under management as of Sept. 30, that provides management services to commercial real estate companies and related businesses, including TA.
Westlake-based TA's business includes travel centers located in 43 U.S. states and in Canada, standalone convenience stores in 11 states, and standalone restaurants in 14 states. TA's travel centers operate under the TravelCenters of America, TA, Petro Stopping Centers and Petro brand names. TA's convenience stores operate principally under the Minit Mart brand name. Its standalone restaurants operate principally under the Quaker Steak & Lube brand name.