7-Eleven Adds to Proprietary Wine Line-Up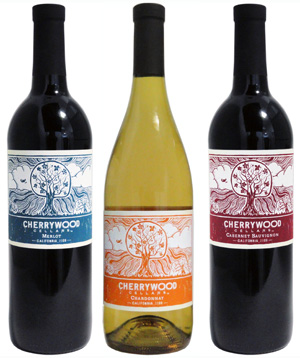 DALLAS -- Just in time for holiday celebrations 7-Eleven is growing its proprietary wine selection with the addition of Cherrywood Cellars. The chardonnay, cabernet sauvignon and merlot will sell between $7.99 and $8.99.
The new offerings will be marketed to the legal-age millennials. The consumers, born between 1975 and 1999, are poised to take over baby boomers in terms of numbers; however, the recent economic downturn may force them to watch their spending more closely, 7-Eleven said in a statement.
"We are targeting millennials because they like convenience and want new products, especially if we offer them a quality product at a great price," explained Jesus Delgado-Jenkins, 7-Eleven senior vice president of merchandising and logistics.
Cherrywood Cellars was created to compete with the best-selling varietal wines, produced under domestic and import labels. The cost of Cherrywood Cellars wine falls between Yosemite Road, the company's first globally sourced product and priced at $3.99 per bottle, and Sonoma Crest, a premium wine valued at $9.99.
According to 7-Eleven, its foray into the proprietary wine business has been a success. Within months of being introduced, Yosemite Road Chardonnay and Cabernet Sauvignon wines rose to No. 1 and 2 in sales at 7-Eleven, ahead of the leading branded reds and whites from well-known wineries. In addition, 7-Eleven's Sonoma Crest and Thousand Oaks proprietary wines also land among the company's top-sellers.