7-Eleven Celebrates National Lemonade Day With Giveaway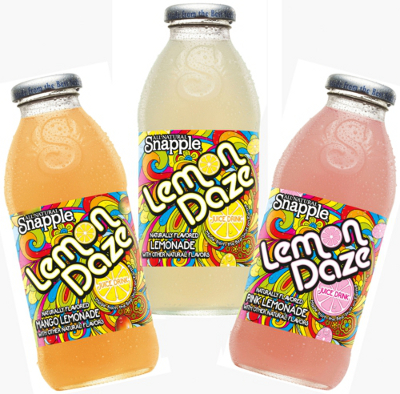 DALLAS -- 7-Eleven Inc. is celebrating National Lemonade Day by offering a mobile coupon for a free 16-ounce bottle of Snapple Lemon Daze. On Aug. 20, customers can download the coupon using 7-Eleven's mobile app, available for iOS and Android smartphones, and redeem it at participating 7-Eleven stores while supplies last.
Limited-edition Snapple Lemon Daze is available in Lemonade, Pink Lemonade and Mango Lemonade flavors, and is normally priced at $1.49 per bottle. 7-Eleven is also running a special value offer of two bottles for $2.22 through Sept. 5.
"Summer isn't over yet, and we still have a few more #Awesummer deals to squeeze out before the Labor Day holiday," said Laura Gordon, vice president of marketing and brand innovation for Dallas-based 7-Eleven. "We urge everyone to check their 7-Eleven app early and often so you don't miss even one. Snapple's Lemon Daze lemonade is a refreshing way to get through these last dog days of summer."
This promotion marks the third partnership of the summer between 7-Eleven and Snapple, following a free bottle of Snapple Iced Tea on National Iced Tea Day and the launch of Snapple Lemon Daze.