7-Eleven Cups Bring Home Design Awards
Get great content like this right in your inbox.
Subscribe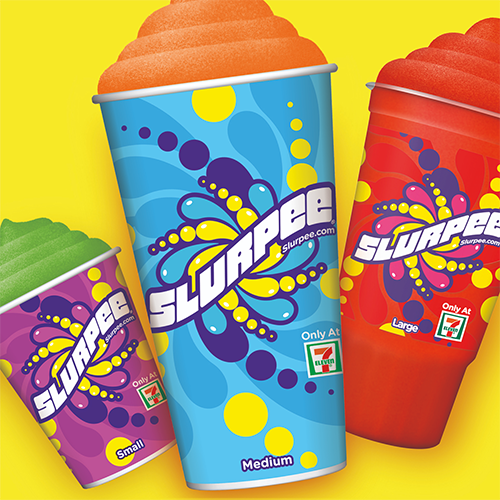 IRVING, Texas — International brand development agency Brandimage recently won three 2018 American Package Design Awards for its work with 7-Eleven.
One award was for the redesign of Slurpee cups and two were for the packaging design of 7-Select private brand product lines, including organic juices and dried fruit.
"These awards verify what we knew all along. 7‑Eleven products have great packaging," said Sean Thompson, 7‑Eleven senior vice president and chief customer officer.
"We believe strongly that the quality of the packaging outside should reflect the quality of the product on the inside. In both cases, our goal is to offer quality that superior to the best national brands. Brandimage understands this and continues to raise the bar on their design work for 7‑Eleven," she added.
In the last four years, Brandimage's designs for 7‑Eleven private brand products have won more than 20 national and international awards that recognize both product and packaging excellence.
"Fantastic client. Real partnership. Mutual respect. Just a few of the ways to sum up our relationship with 7‑Eleven over the years. We're proud to have contributed to the growth of the private brand program, and 7‑Eleven itself," said Don Childs, chief creative officer for Brandimage.
Brandimage redesigned the Slurpee cups in 2017. The new cups' colorful bubble and swirl design was a universal favorite with all demographic groups during focus group testing, 7-Eleven said. Using the original "pinwheel" graphic, Brandimage created a new Slurpee cup design that is energetic, funky and distinctive. The spinning kaleidoscope of color conveys the fun "make it your own" aspect of Slurpee-making and drinking.
The seven varieties of 7-Select dried fruit come in colorful jewel-tone pouches that display mouth-watering images of fruit and have a fruit-shaped window to show off the fruit inside of the package. Flavors include pineapple, mango, banana chips, fruit medley and chili mango.
"Winning awards is certainly prestigious and a great third-party validation of our efforts to bring top quality products to market, but the judges we care most about are our customers," Thompson said. "And we're getting great reviews from them as well."
Irving-based 7‑Eleven operates, franchises and/or licenses more than 63,000 stores in 19 countries, including 10,900 in North America.