7-Eleven Deploys Technology to Streamline Supply Chain Processes
Get great content like this right in your inbox.
Subscribe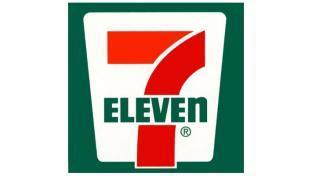 IRVING, Texas — 7-Eleven Inc. is working with JDA Software Inc. to better manage its inventory and streamline the company's supply chain processes.
Irving-based 7-Eleven selected Scottsdale, Ariz.-based JDA to gain deeper visibility into its inventory in order to reduce high levels of out-of-stocks and limit expiries — without sacrificing its expected 99-percent service levels.
JDA is helping the convenience store retailer more efficiently fill stores' respective perishable orders and plan for their respective demand and load types.
To achieve its goals, 7-Eleven deployed multiple JDA Software solutions in the JDA Cloud, including: JDA Demand, JDA Fulfillment and JDA Order Optimization. 
"We have become a team of high-performing, value-added planning aficionados that has achieved extraordinary changes in a short period of time," said Dean Burkett, 7-Eleven's director of demand planning. "JDA has put 7-Eleven in a position to take control of our inventory, allowing us to maintain our expected 99-percent fill rates, while managing our product expiry/write-offs down to 1 percent of our inventory holding costs."
JDA partner Cognizant managed the deployment for all technical aspects of the project related to 7-Eleven's main ERP system. Since the deployment, 7-Eleven has cut order lead, enabling stores to order items on their first order date. Additionally, the deployment has yielded reduced costs across the supply chain.
"By achieving operational excellence, convenience store retailers can gain market share, increase profitability and ultimately enhance the customer experience," said Terry Turner, JDA's president of North American retail. "With JDA, 7-Eleven is increasing demand visibility across its stores and with its suppliers. Creating one consistent view of demand and inventory across its stores and distribution centers optimizes inventory levels and increases inventory turns, while leading to higher levels of customer satisfaction."
7‑Eleven operates, franchises and/or licenses more than 63,000 stores in 19 countries, including 10,900 in North America.